---
---
Features:

UHF to Fight against noises
To keep high-quality recording in different environment.
96 selectable channels allow you to run multiple sets of systems at the same time without disturbing each other.
Extended Range with Stable Signal
Worry-free Wireless up to 100m (330ft)
Real-time Audio Monitoring for Sound Control
- Wearing headphones to monitor the recording whenever you want.
- A professional solution with convenient operations and provides broadcast-quality sound
Stereo/Mono Switch is apply to different scenaries and facilitate sound post-processing.
30-level Volume Adjustment to control the sound output.
Mute Function to reduce noise disturbance effectively, offering broadcast-quality sound.
Omni directional Lavalier Microphone
High sensitivity, noise-reduction and movable clip-on design offer a carefree solution.
Easy Match-up
- Plug and Play
- High Compatibility with Smartphone, DSLR Camera, Camcorder, PC, Mixers, Recorder, etc.
Five key Points:
Real-time Audio Monitoring Wireless Lavalier Mic
Wearing headphones to monitor the recording whenever you want.Wireless distance can be up to 100m (330ft). The protable microphone is truly a reliable choice for interview,meeting, live streaming and lecture, or any other application that requires mobility plus a clear sound.
Extended UHF Range
Adjustable RF frequency range 514MHz-596MHz, and 40Hz-118KHz audio frequency range with 12ms sound delay, to avoid noise or rumble. You will get beautiful sound quality.
Dual Channels Group A: 48 /Group B: 48  
96 compatible channels give moreoptions to bypass signal interferences or dropouts.
Easy-to-Read Display
High visibility OLED display lets you see the operating conditions accurately in real time, even under bright sunlight.
Extended Duration
Powered by2 AA batteries, or USB-C connecting with power bank yourself or AC power, letting you to concentrate on your delivery. (Equipped with battery for yourself)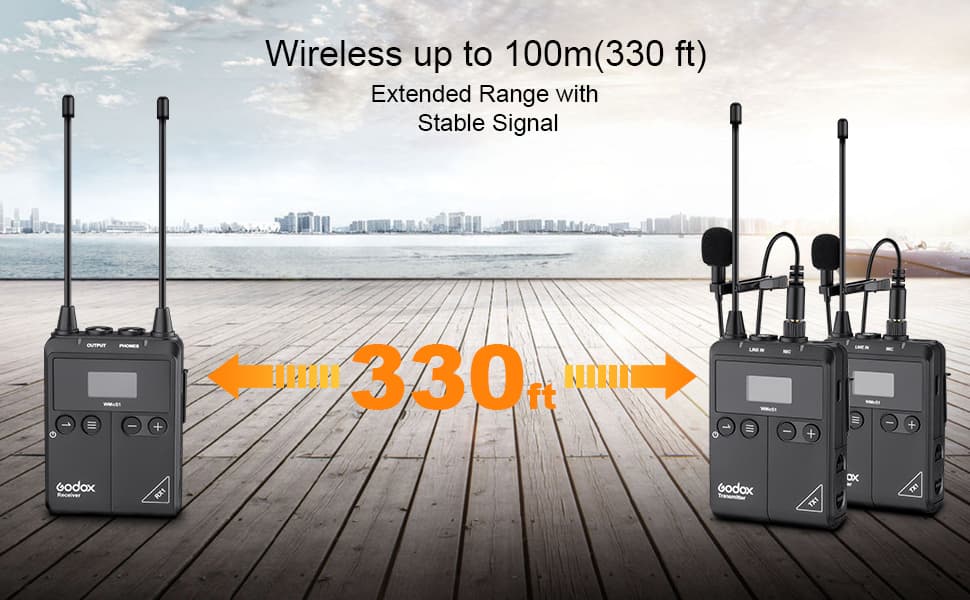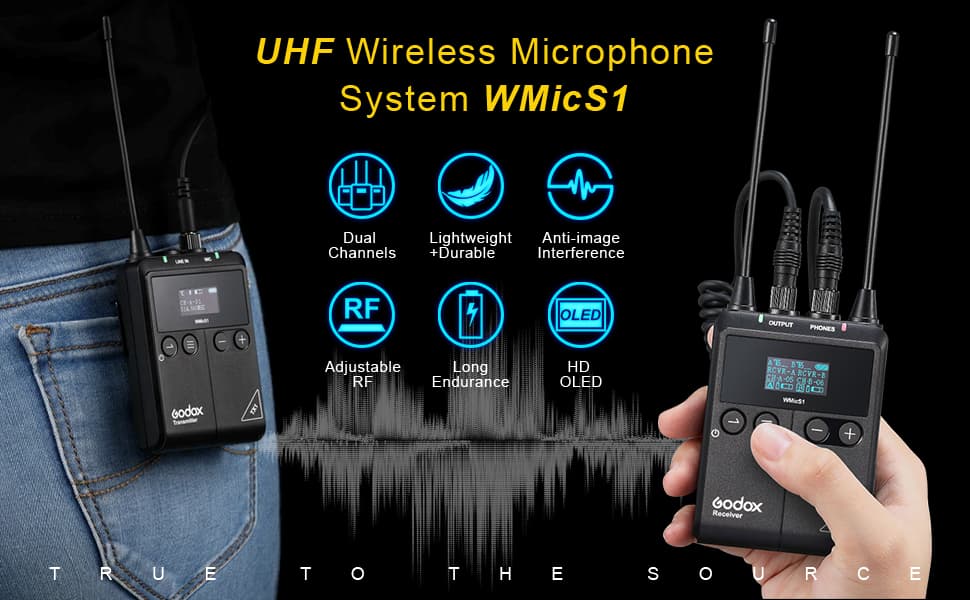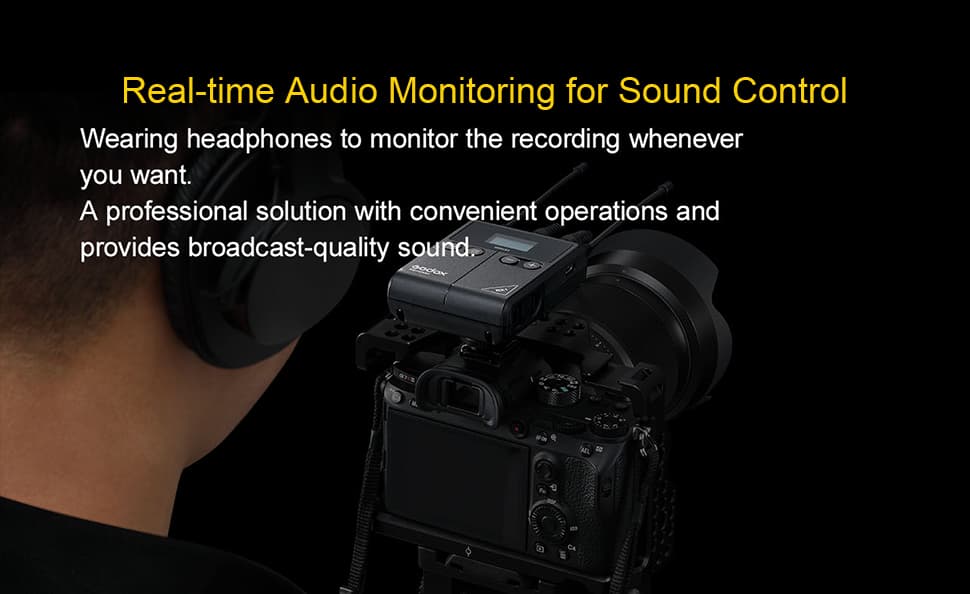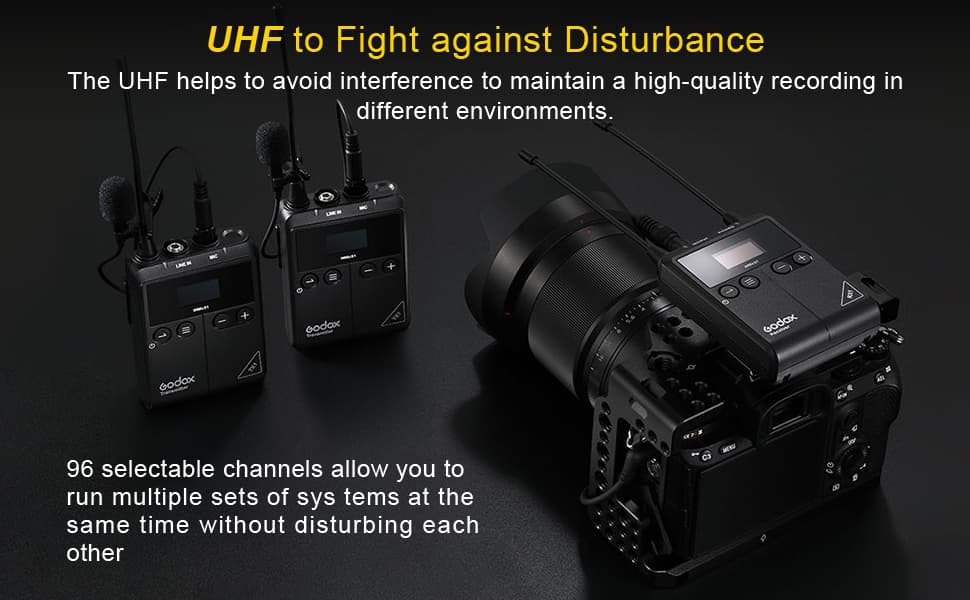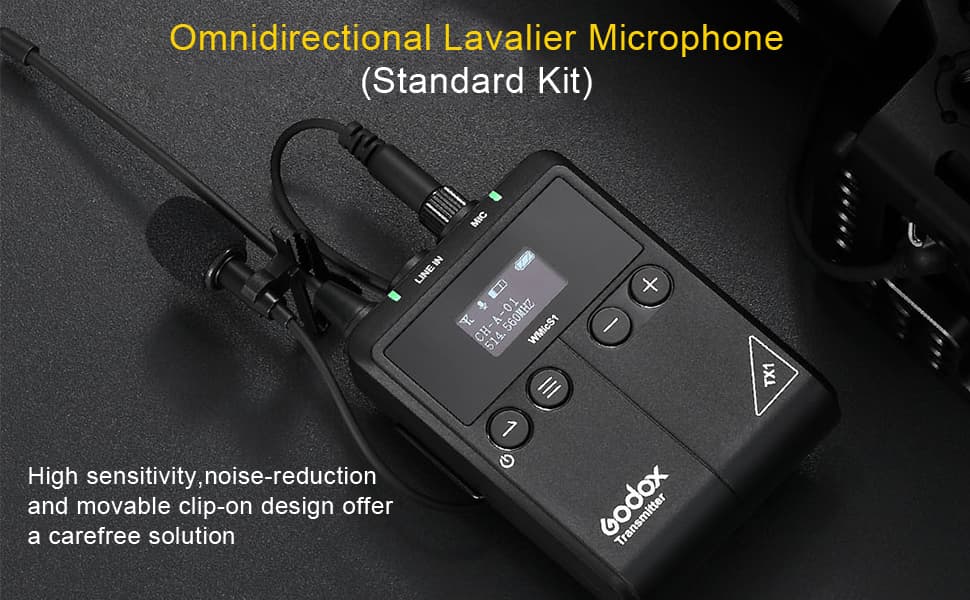 Specifications:
| | | |
| --- | --- | --- |
| Name | Transmitter TX1 | Receiver RX1 |
| Channel Ground | A/B | A/B |
| Selectable Channel | 96(Ground A:48, Ground B:48) | 96(Ground A:48, Ground B:48) |
| RF Frequency Range | 514MHz-596MHz | 514MHz-596MHz |
| Audio Input Port | 3.5mm Port | 3.5mm Port |
| Power Supply | Type-C USB Port, Or Two AA batteries | Type-C USB Port, Or Two AA batteries. |
| Receive Sensitivity | \ | -95dBm |
| Distortion | \ | Below 0.5% |
| Sound Delay | 12ms | 12ms |
| Antenna | 1/4λ | 1/4λ |
| Oscillator Type | Crystal Controller Phase-Locked Loop Synthesizer | Crystal Controller Phase-Locked Loop Synthesizer |
| Audio Frequency Range | 40Hz-18KHz | 40Hz-18KHz |
| Signal Noise Ratio | ≈70db | ≈70db |
| Working Temperature Range | 0℃-40℃ | 0℃-40℃ |
| Storage Temperature | -10℃-40℃ | -10℃-40℃ |
| Size | 63*190*22mm | 63*190*25mm |
| Net Weight | 70g | 80g |
| Distortion | \ | Below 0.5% |
Contains Show As Pictures
WMic S1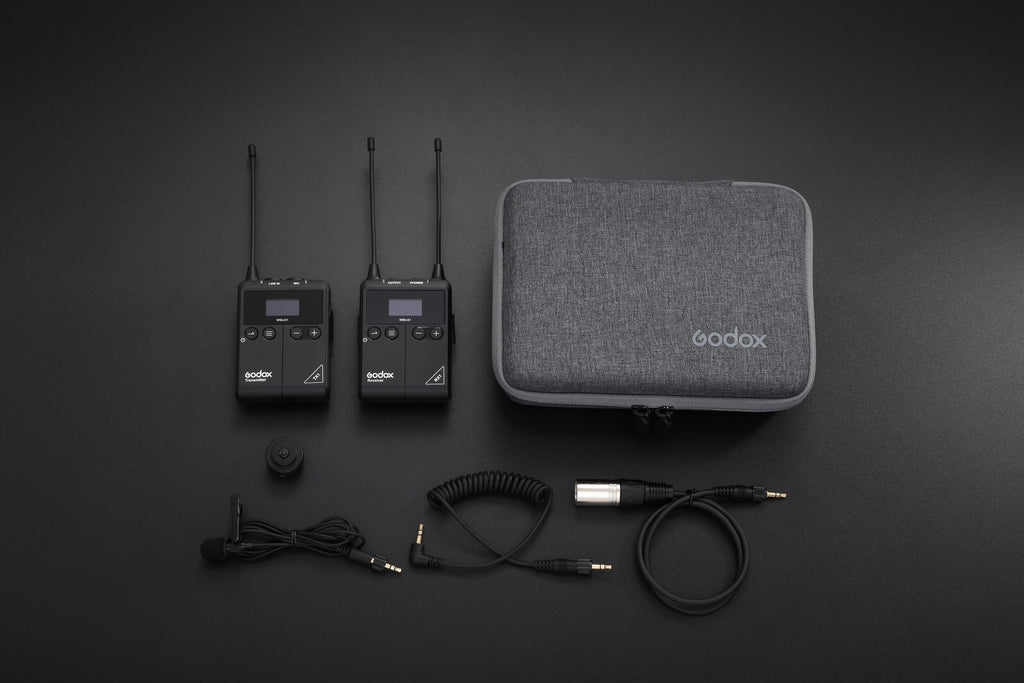 WMic S2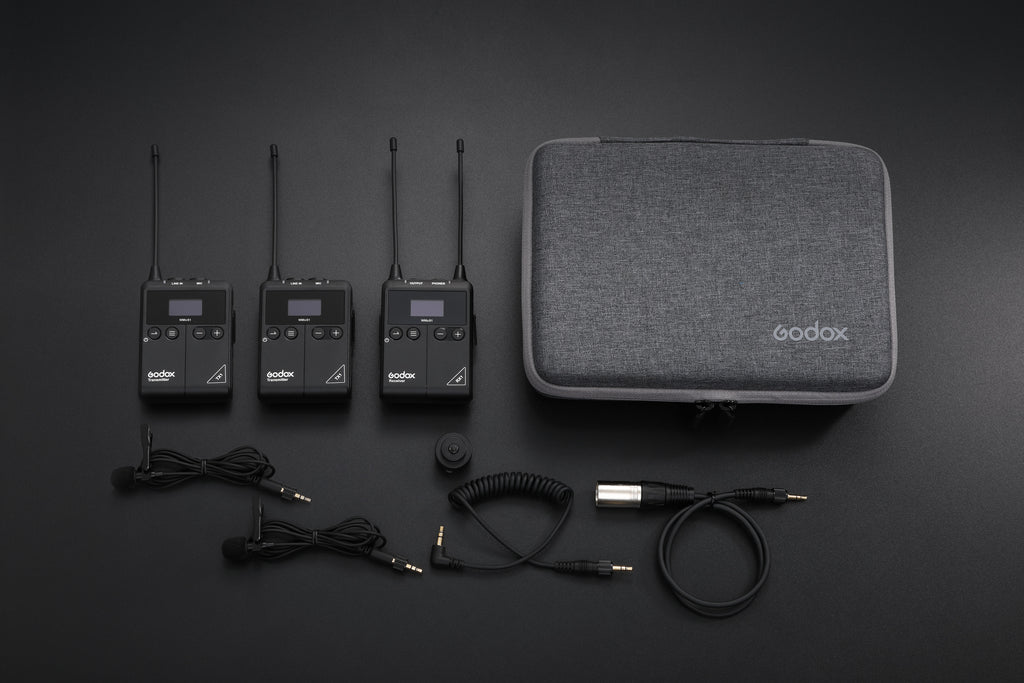 Optional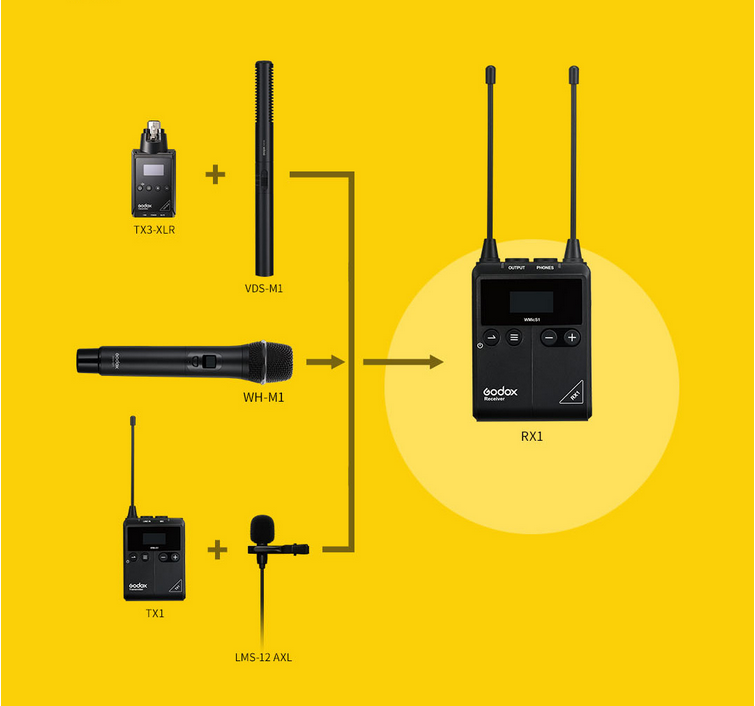 ---