---
---
High Speed Sync Flash LED Light FV series add flash functions based on the traditional LED light. FV series can be served as a flash, as well as a LED light.
The light brightness of the flash is four times of the LED light's, which increase the freezing ability of instantaneous action.

Supports 1/8000s high-speed sync function.

Over 10 continuous flashes per second and 8 continuous flashes per second in high-speed sync mode in 1/2 power output.
Light Effect Contrast in LED Mode (100%) and Flash Mode (1/1):  (ISO: 400  Aperture:F8)
Built-in Godox 2.4G wireless receiver (X system), compatible with Canon, Nikon, Sony, Fuji, Panasonic, Olympus and Pentax cameras.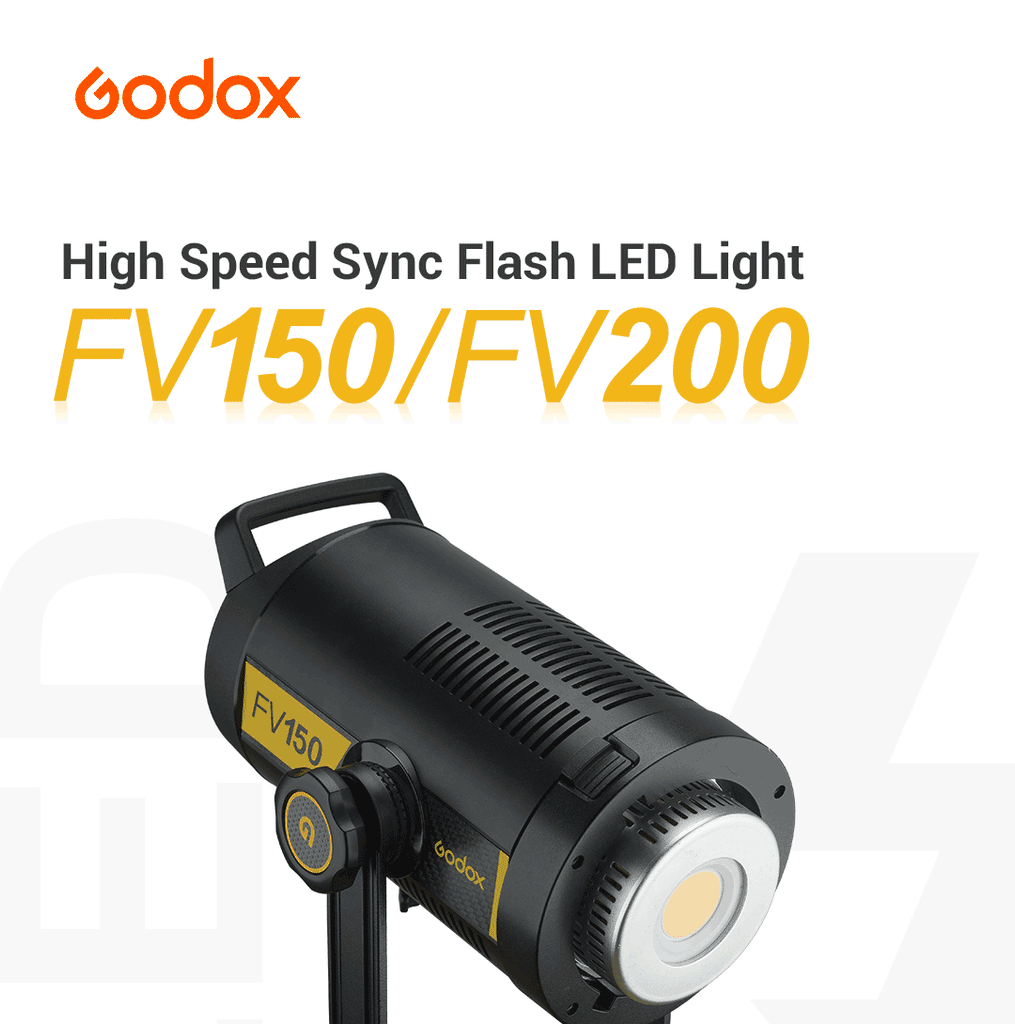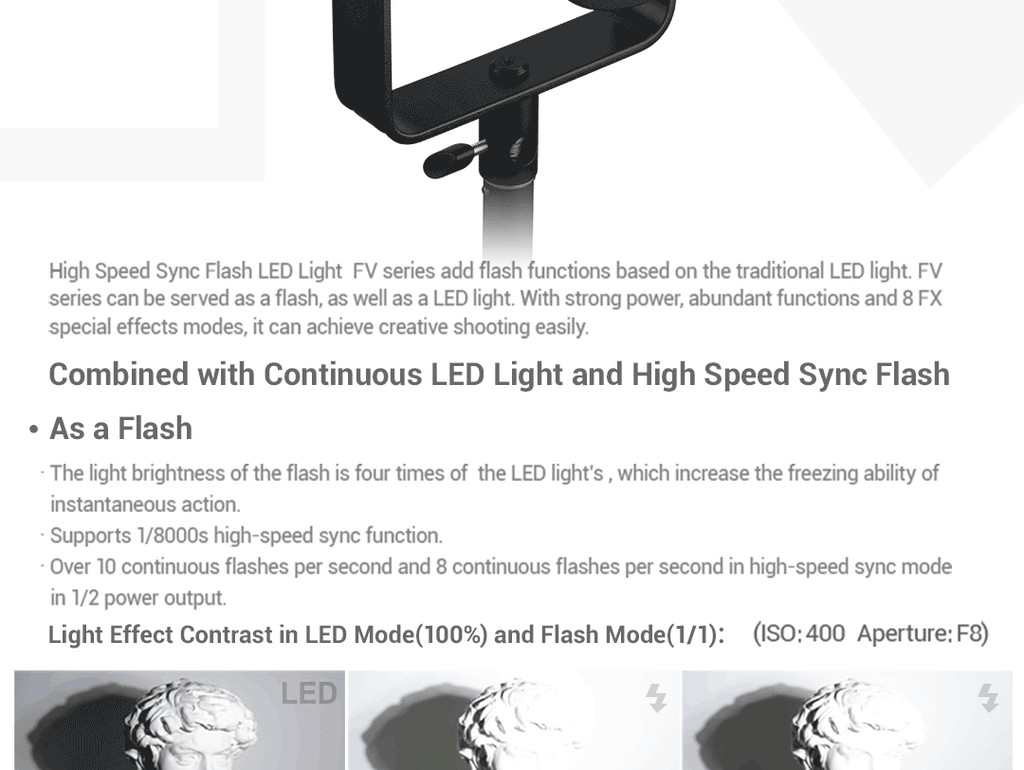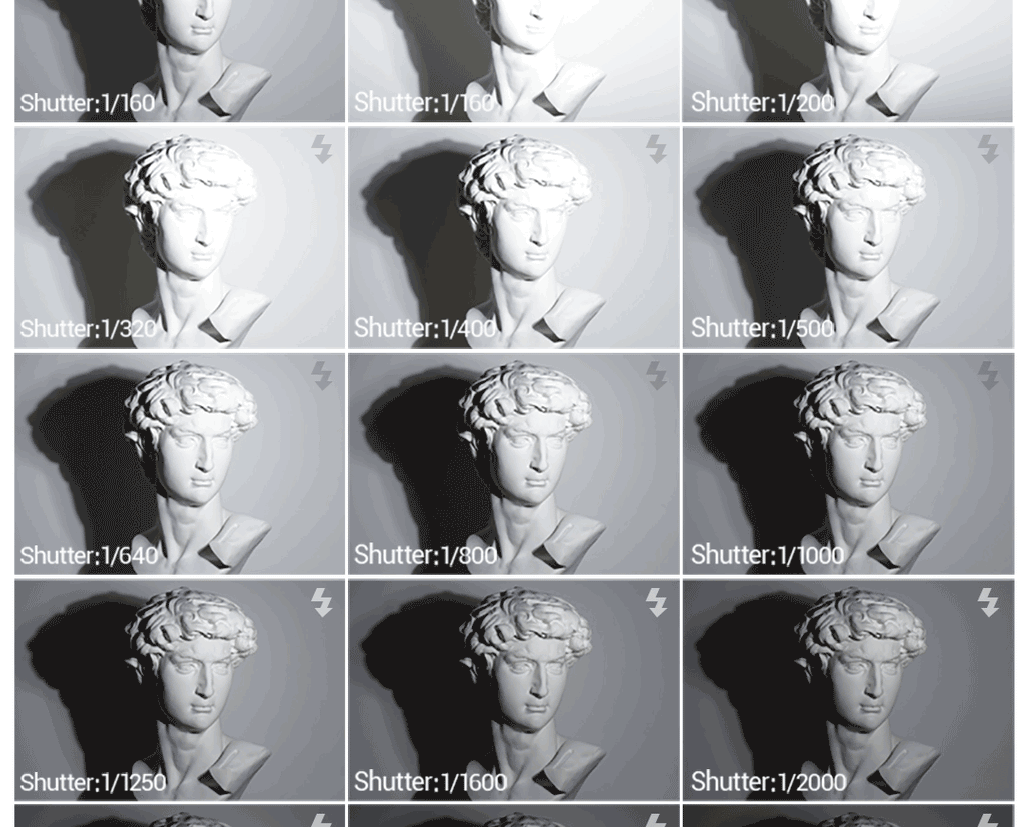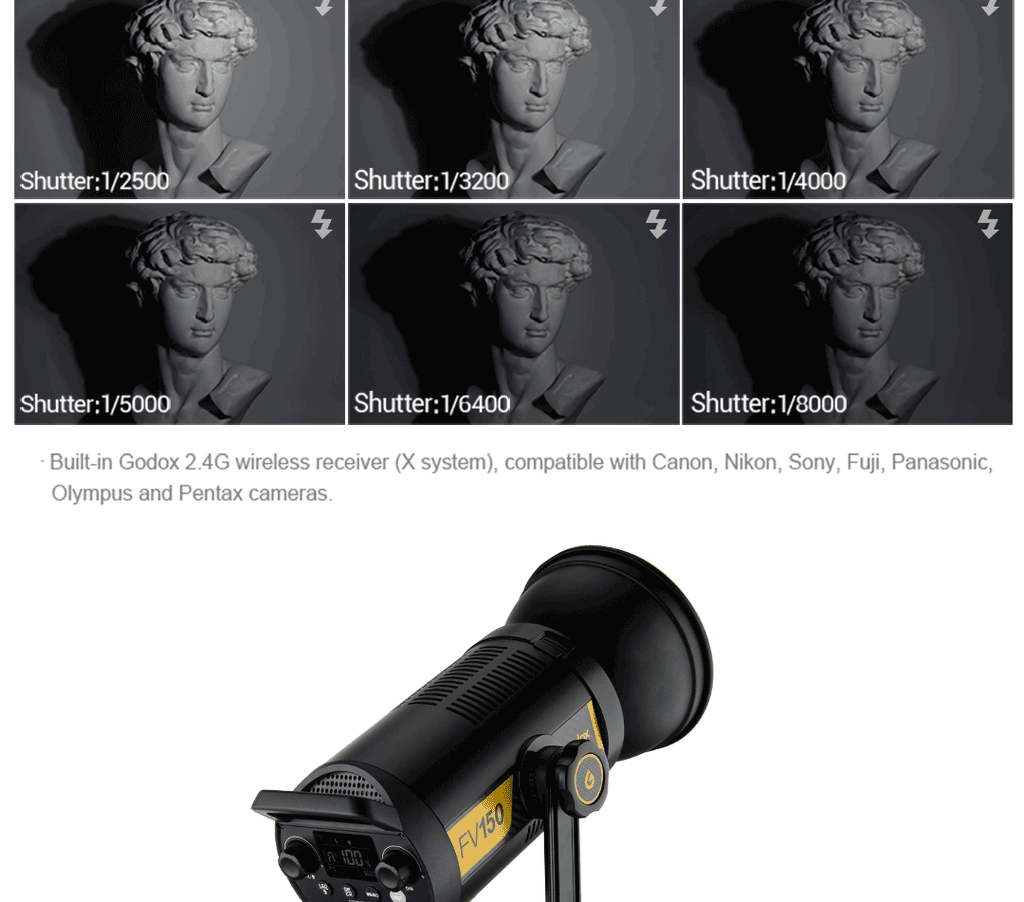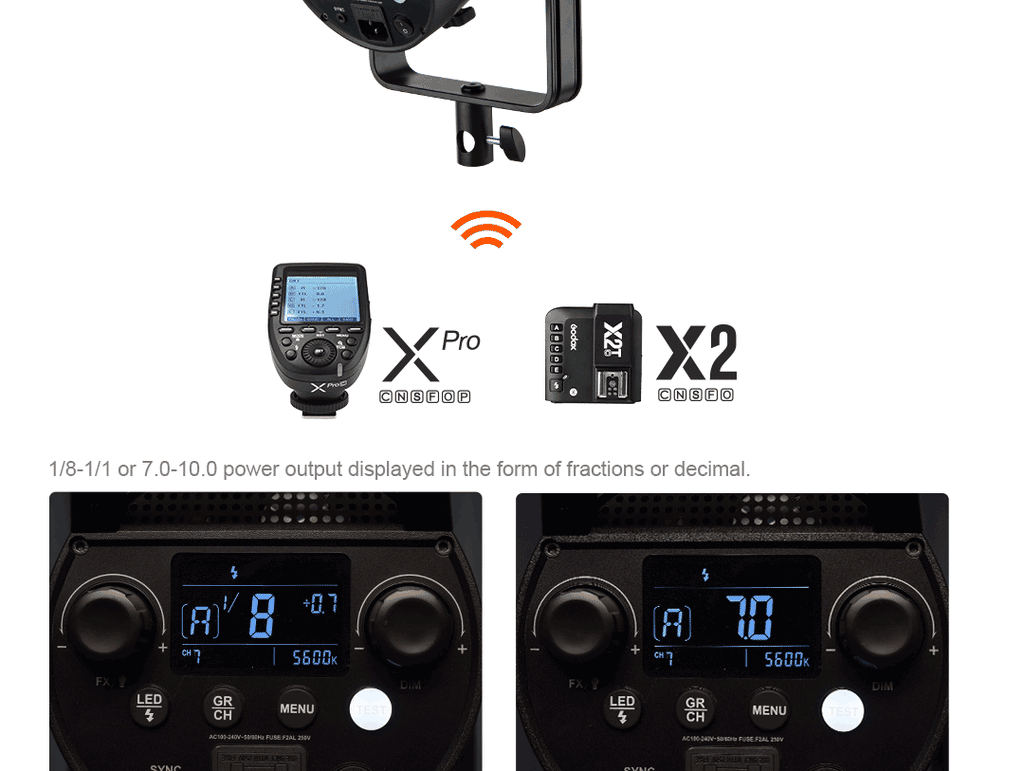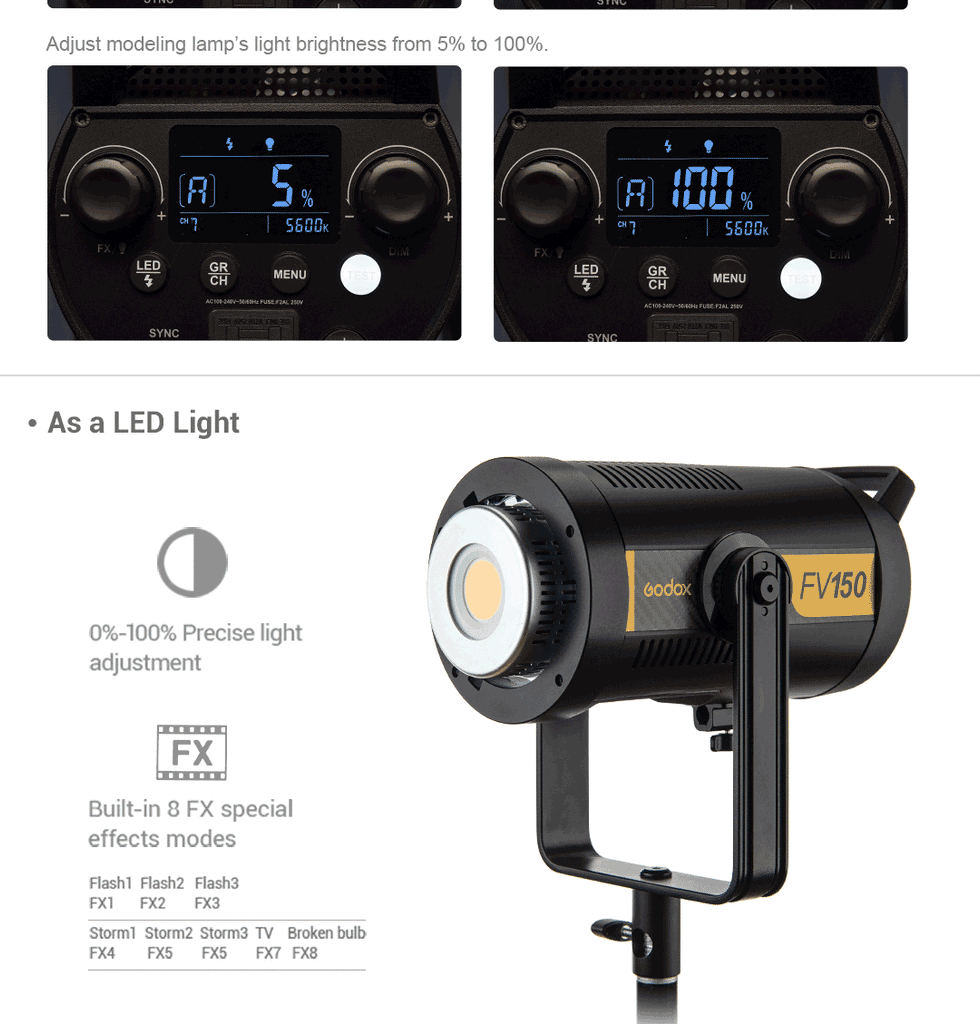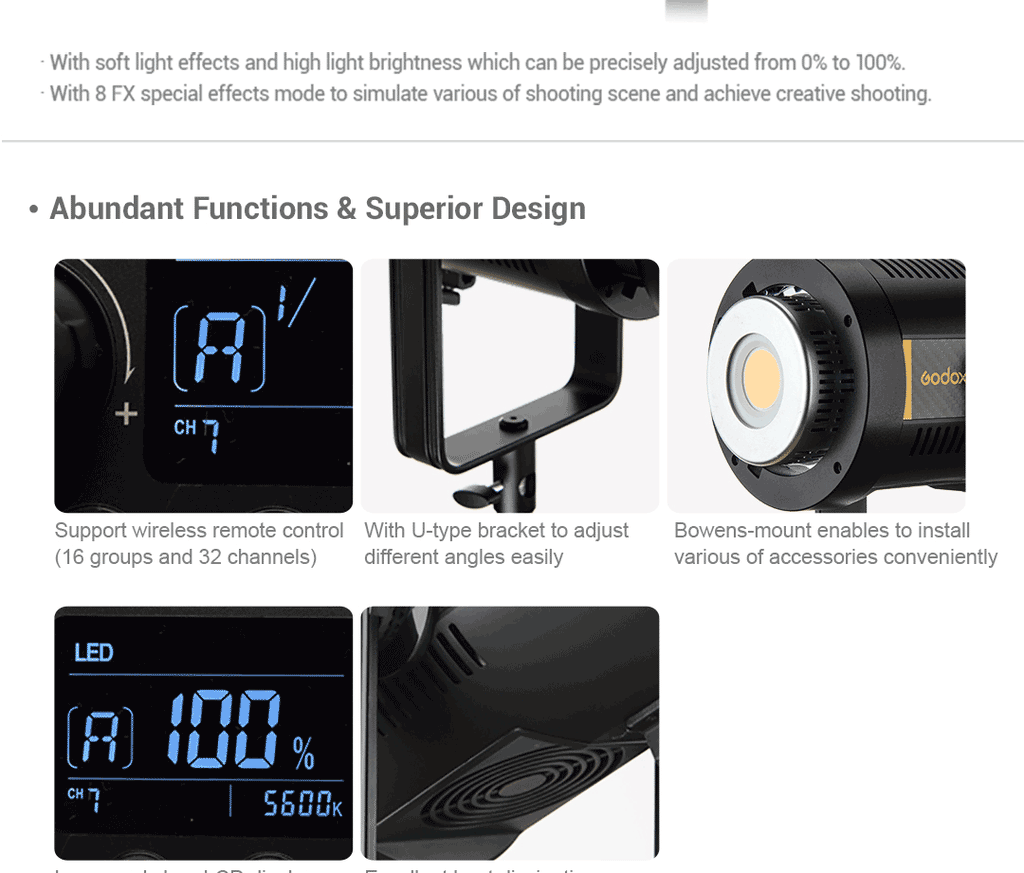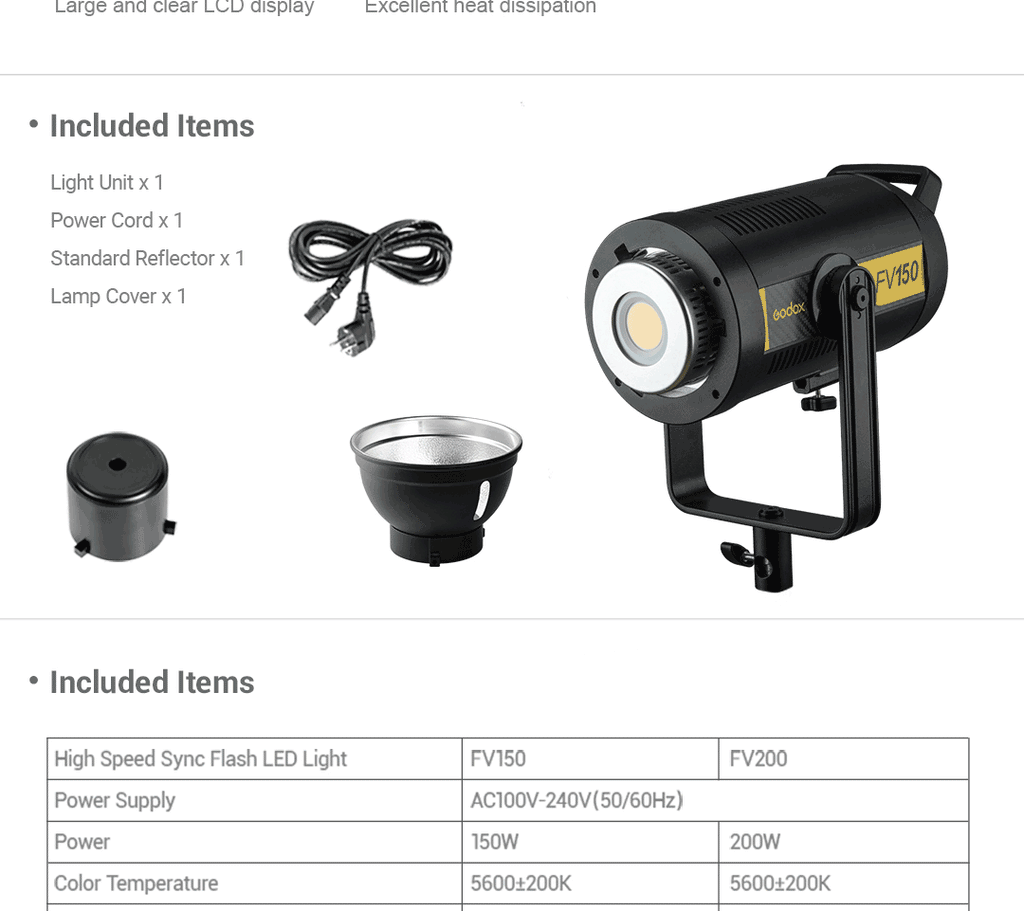 ---