---
---
Features:
[Built-in 2.4G Wireless System] Control triggering power level, alert beep with an optional wireless transmitter, with a working range of approx. 100m in the open area.
[Great TTL Autoflash Compability] Supports Nikon, Canon, Sony, Olympus, Panasonic, and Fuji TTL. With Master & Slave Function, AD300Pro can be used in combination with Godox TTL Camera Flashes, TTL Outdoor Flashes, etc. Support 1/80000s high-speed sync.
[Large Capacity Rechargeable Battery] Professional lithium battery pack with 21.6V.2600mAh to provide 320 full-power flashes and recycle in 0.01-1.5 seconds, 300Ws power adjustable in 9 steps from 1/256 to 1/1, flash duration as short as 1/10200 second.
[Godox Mount] With New Godox-Mount to install lighter and more portable accessories that can be used in combination. Compatible with S2 Bracket to install more creative accessories.
[Tiny Body Pocket Flash] Weighs only 1.25 kg with dimensions of 190 x 100 x 90 mm (without flash tube and reflector) and it comes with a carrying bag that is convenient for outdoor shooting. Widely compatible with Canon/ Nikon/ Sony/ Fujifilm/ Olympus/ Panasonic/ Pentax.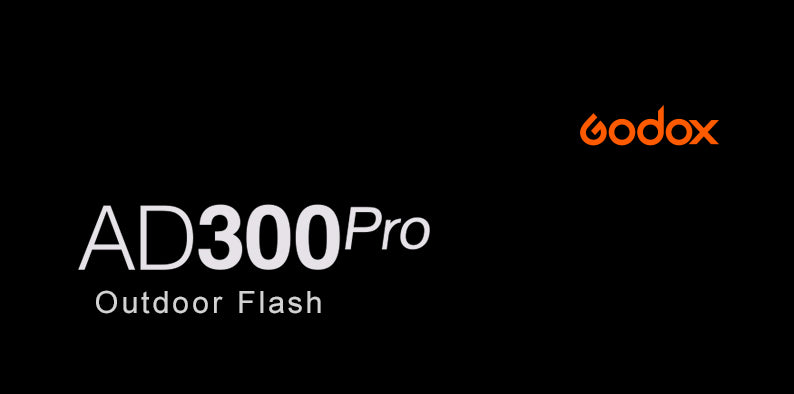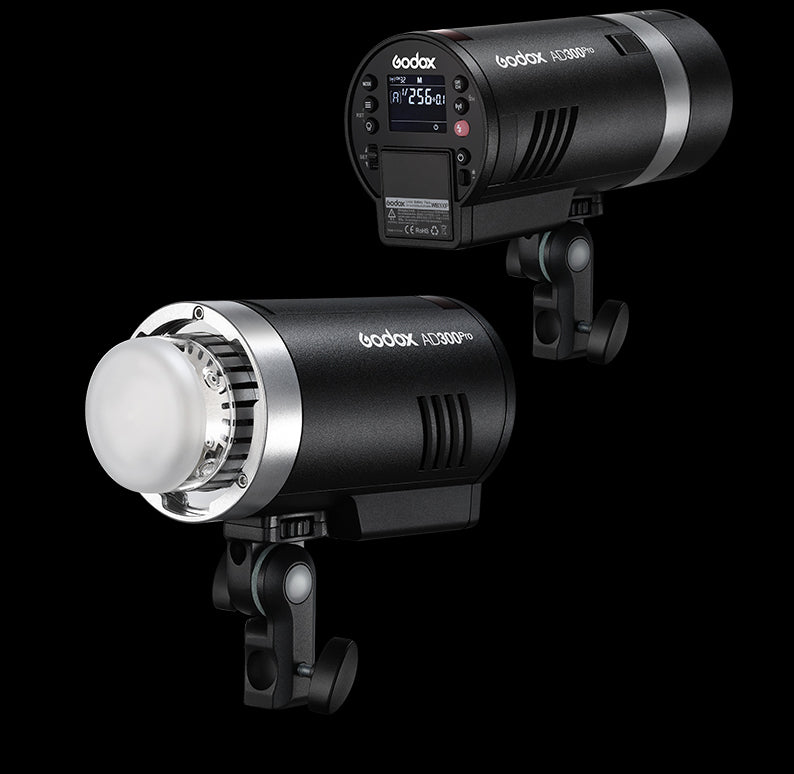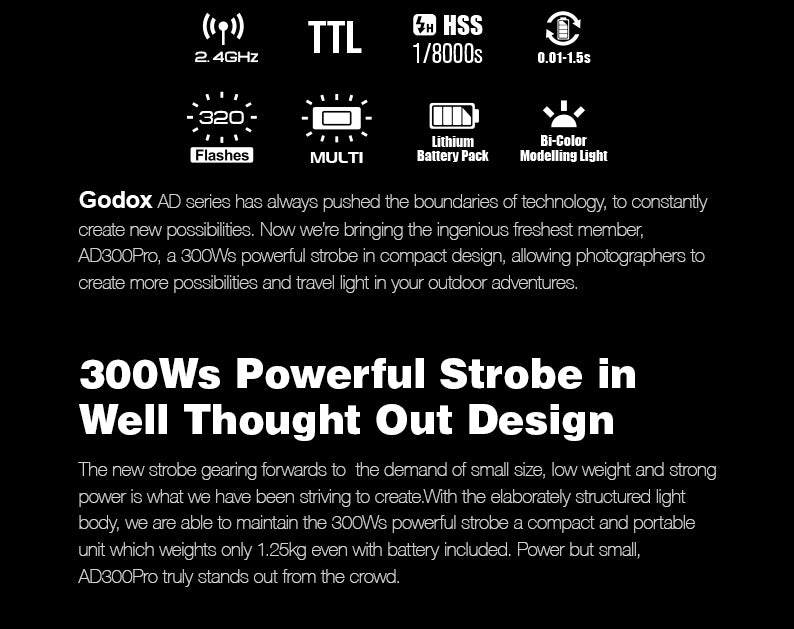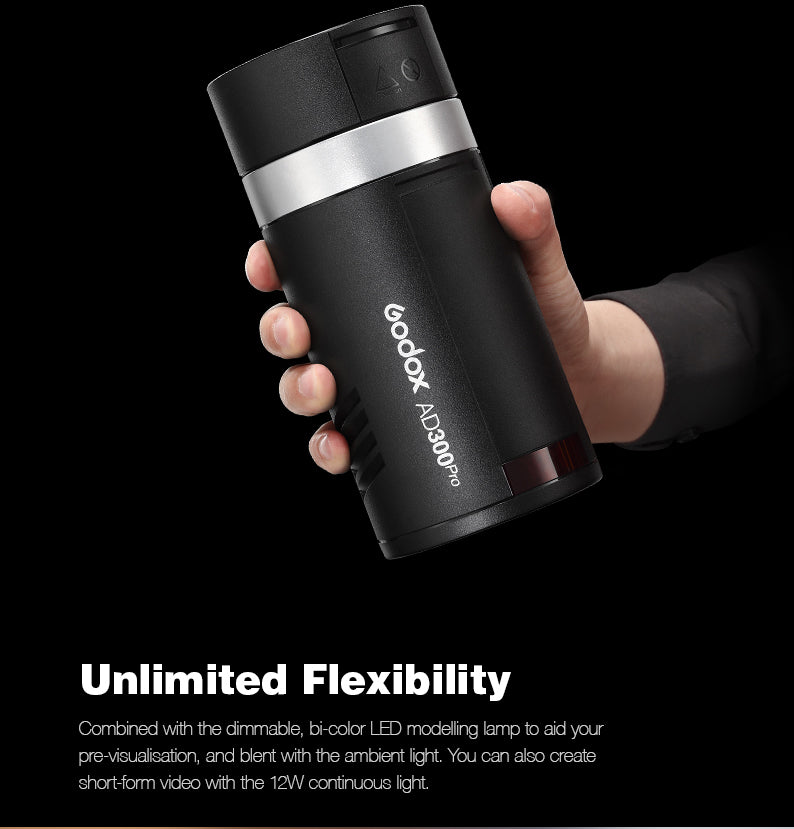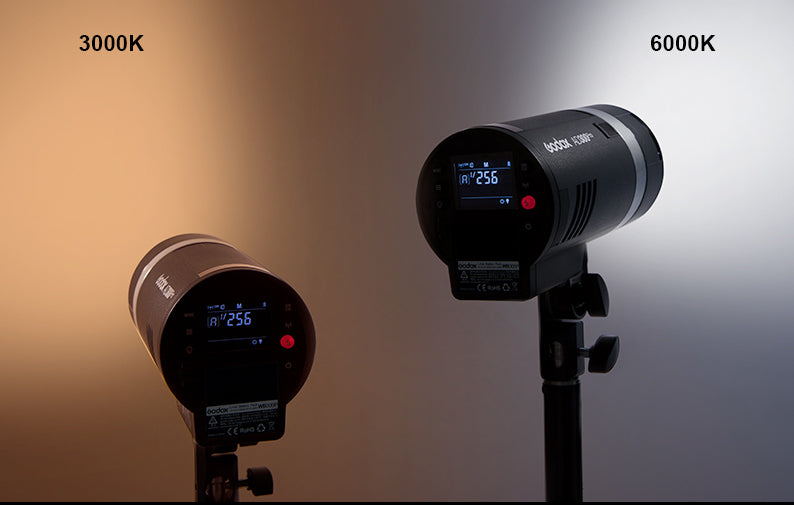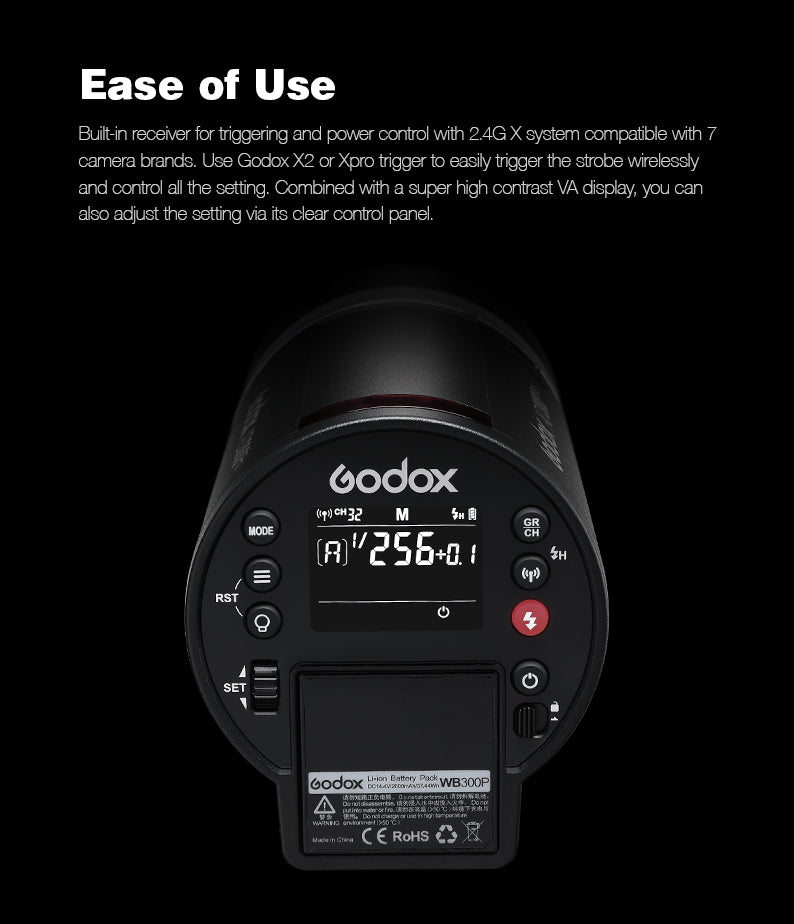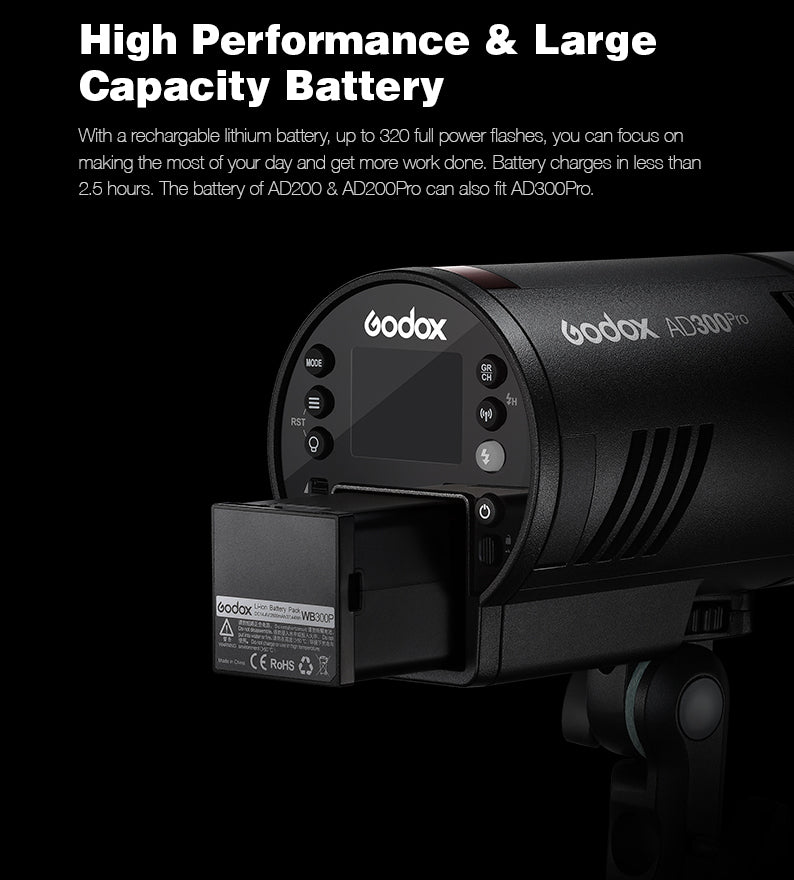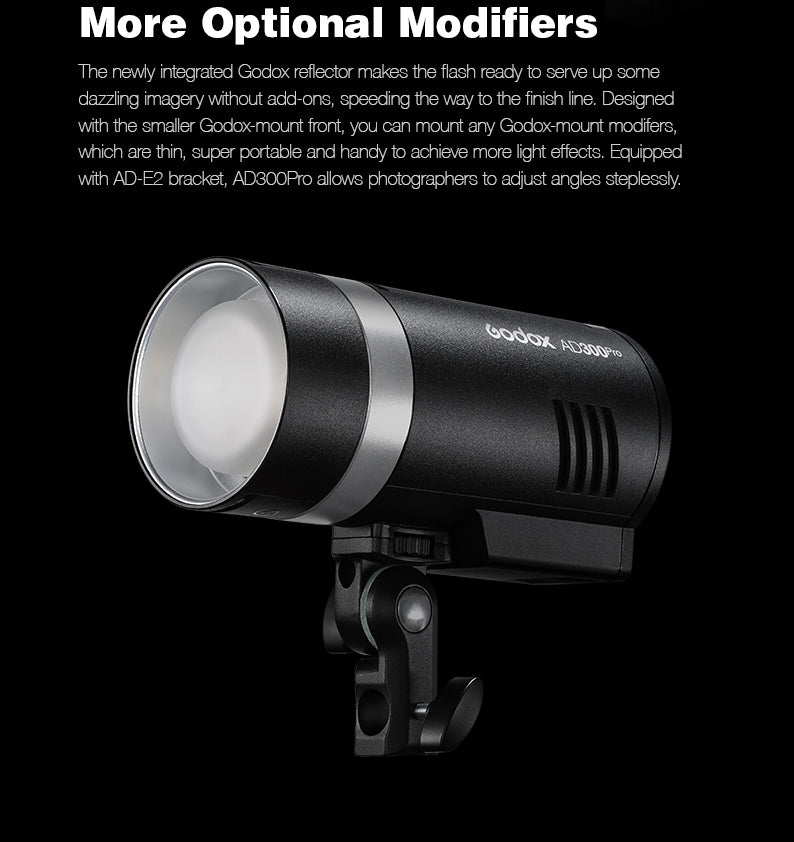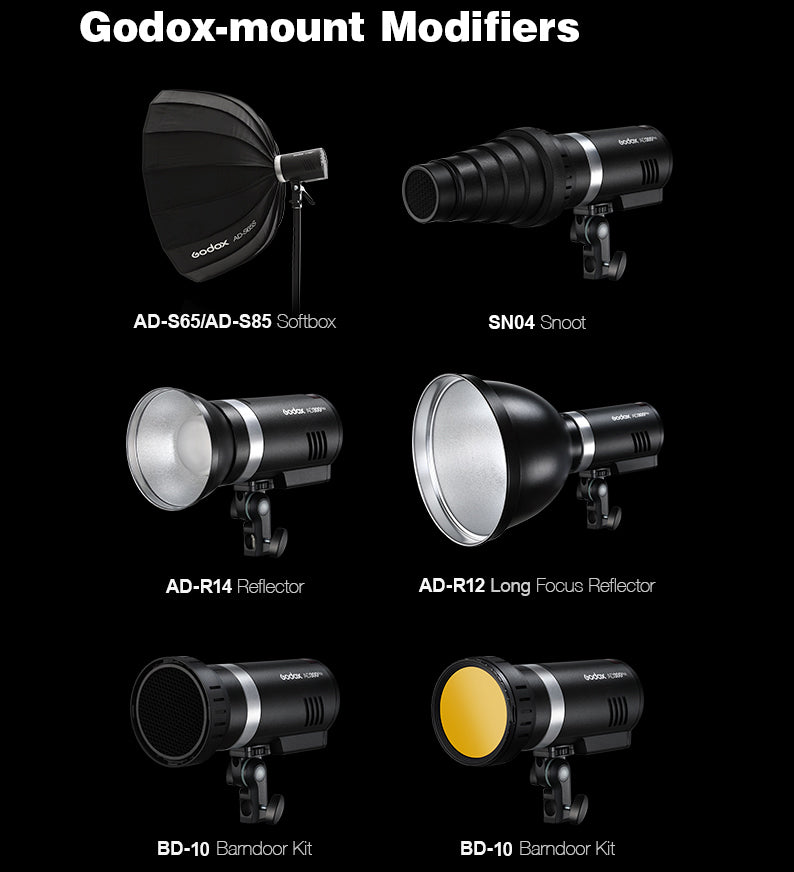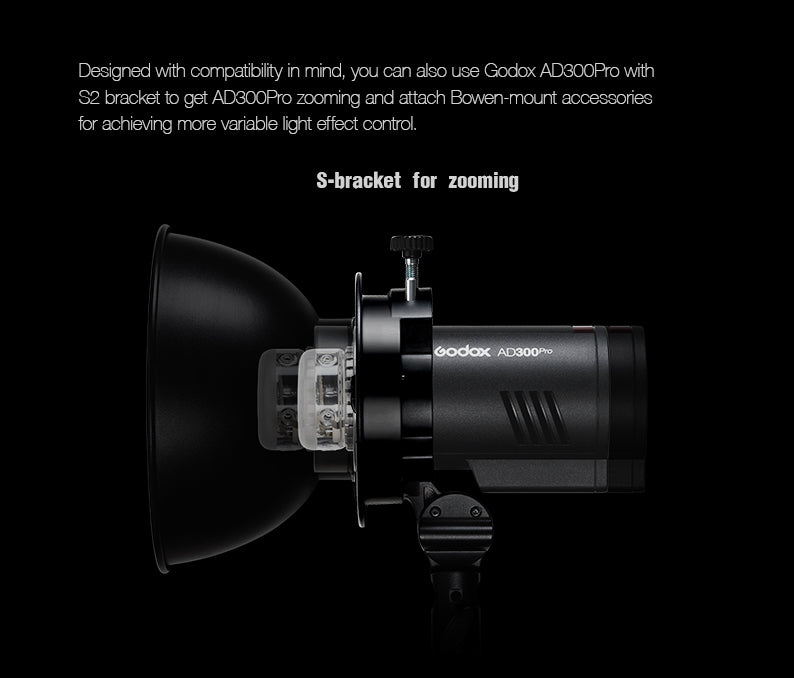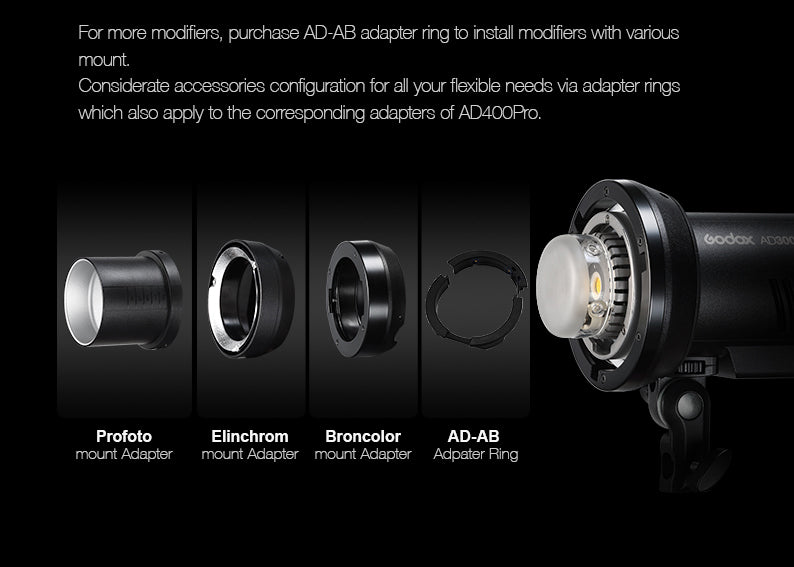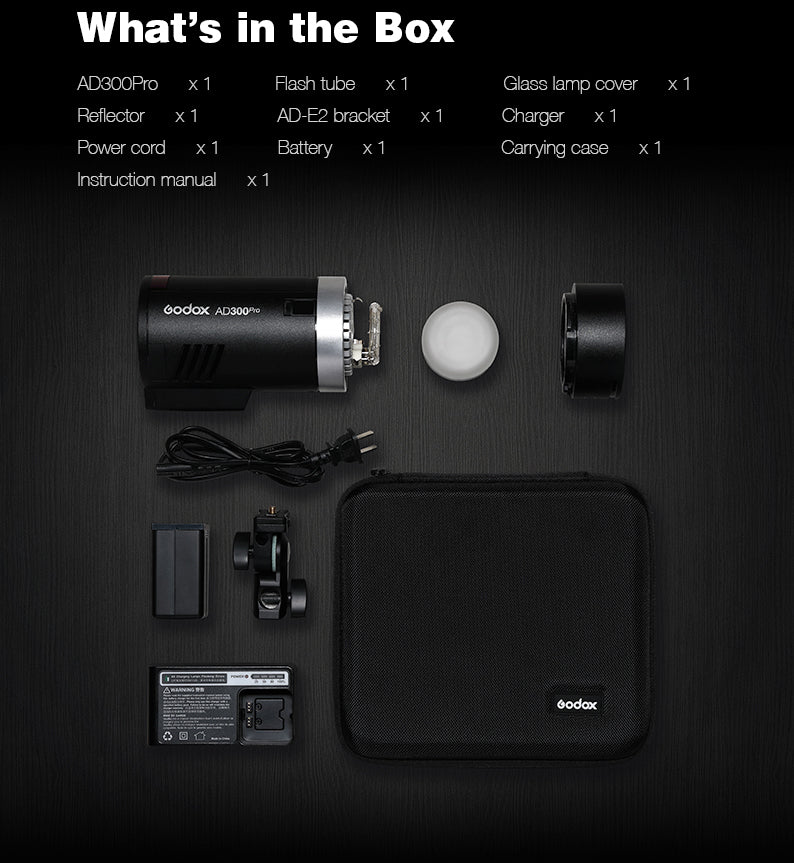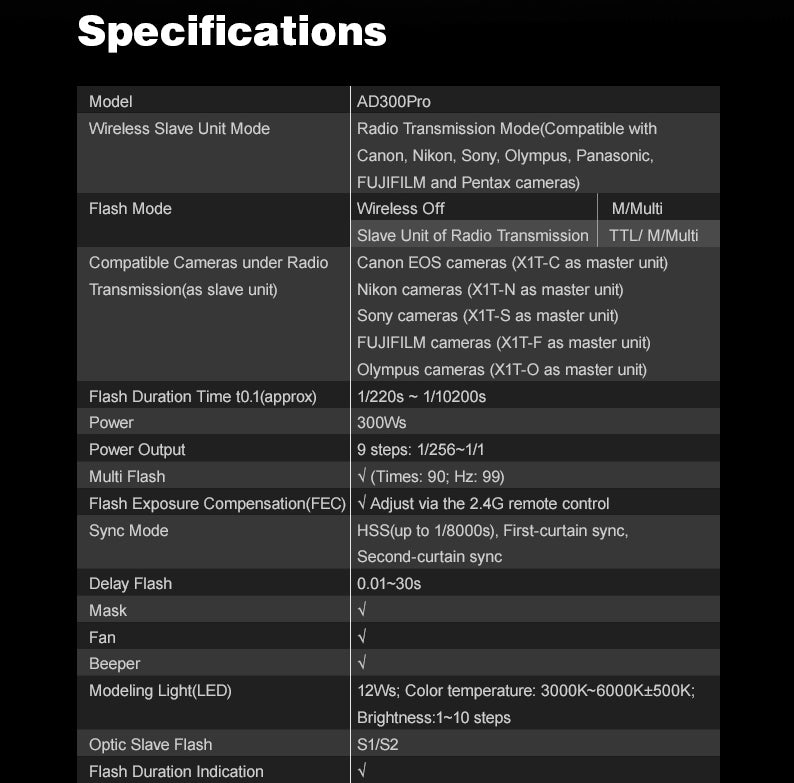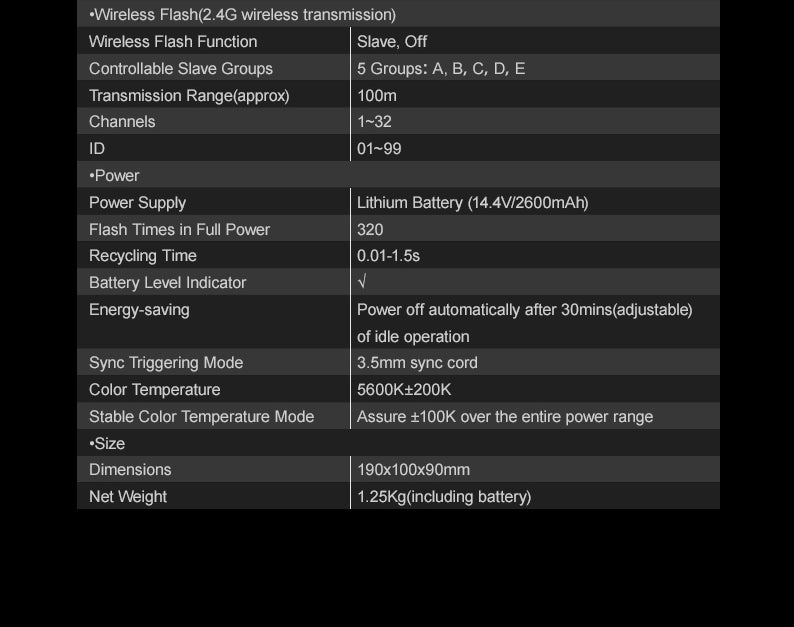 ---