---
---
In stock!
Lightweight and portable. The greatest power in the most compact form
Produces up to 200ws, as much as 3 times more potent than speedlites in the same footprint
3 Studio quality interchangeable modular flash heads Fresnel, Bare Tube, Round Diffusion Head
Built-in  2.4GHz wireless radio TTL system with 330 foot range
Fully supports Canon ETTL II, Nikon iTTL, Sony TTL, Fujifilm, Pentax, Panasonic and Olympus TTL
IGBT firing allows for shorter flash durations, 1/8000s High-Speed Sync flash, and TTL
Rechargeable and Interchangeable 2900mAh Lithium Battery
Over 500 Full Power Flashes
Expanded Manual 9 stop range of power adjusts from full to 1/256 in 1/10th stop increments
FEC/FEB in 1/3rd stop increments over 6 stop range
LED Modeling with Fresnel and Optional Round Head
5 Groups
32 Channels
Stable Color Mode assures 5600°±100°K color temperature at over the entire power range.
Super clear high-contrast info center
Improved no-twist tilt head 2 way stand mount.
Related Products 
(Click Pictures for Details)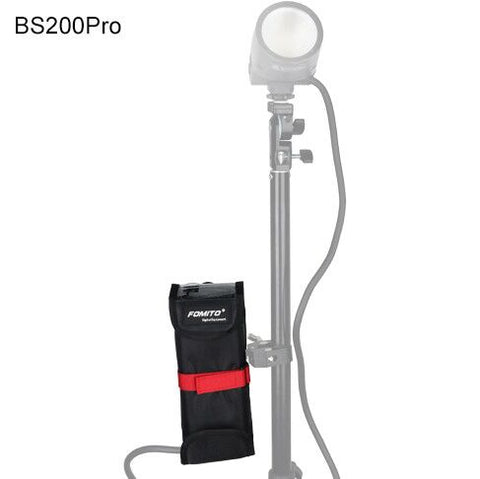 ---