---
---
Features:
1. 1200Ws Strong Power, 0.01-2s Recycle Time, 500 Full Power Pops, Stable Color Temperature(change within ±75K over the entire power range in color temperature mode). It is powerful enough to overpower the sun allowing photographers to challenge more outdoor photography. This is an ideal unit that takes you to your amazing photography trip.
2. High-Performance Lithium Battery, 36V/5200mAh large capacity lithium battery, 1200Ws powerful power, 500 full power flashes.Optional WB1200 (36V/2600mAh) small-capacity lithium battery can be taken on the plane, making travel shooting more comfortable.
3. The lightweight flash head with the Bowens mount allows you to attach hundreds of modifiers. Steplessly dimmable 40Ws modeling light provides the clear preview of the light, and enables to take the short video.Excellent cooling system.
4. Godox AD1200Pro weights 18 lb with the size of 10.2×9.2×5.5in. Easy to use buttons command a full range of functions like reliable Channel triggering, Group mode selectivity, HSS. The LCD panel clearly displays the status of all remote Strobes, so you always have control of group lighting setup. AD1200Pro is a perfect combination of power and portability which is easy for you to take it everywhere.

5. Fully Support TTL and HSS Embrace More Possi Biltles, Built-in Godox 2.4G wireless X system, compatible with Canon, Nikon, Sony, Fuji, Olympus, Panasonic, Pentax Wait for TTL auto flash system.Supports TTL functions such as 1/8000 second high-speed synchronization, which can freeze the action instantly and explore more creative shooting.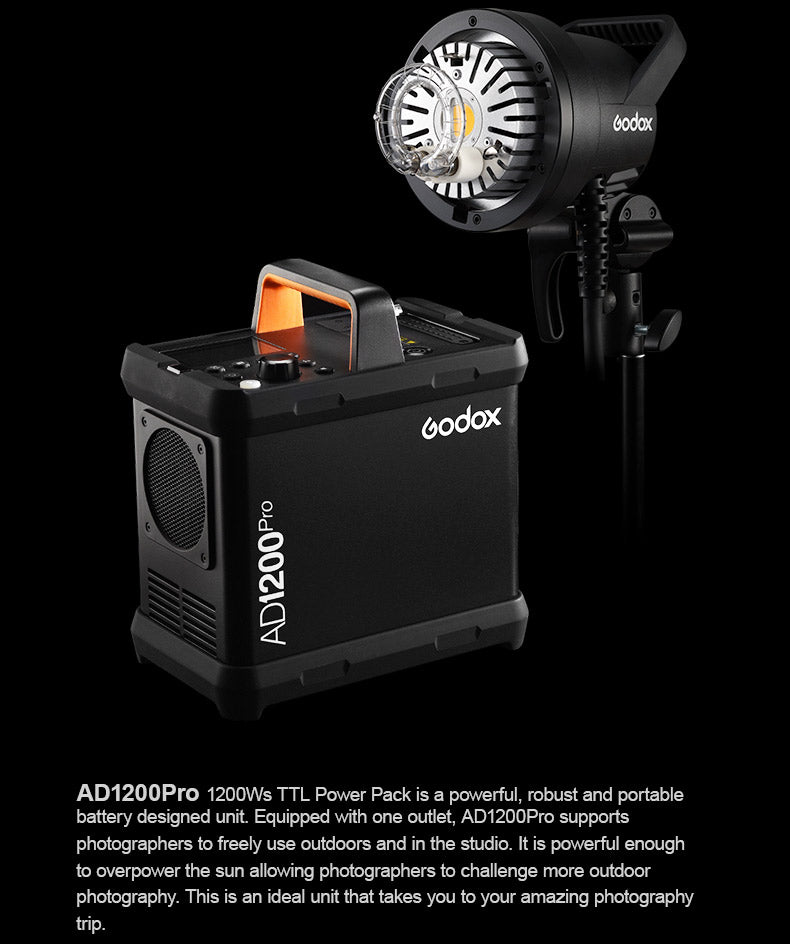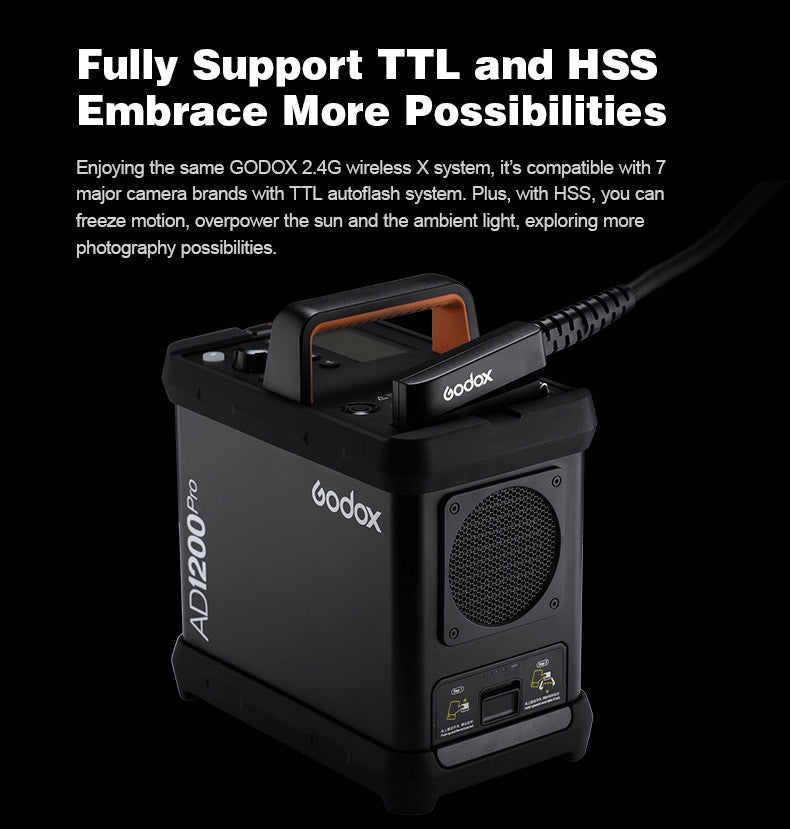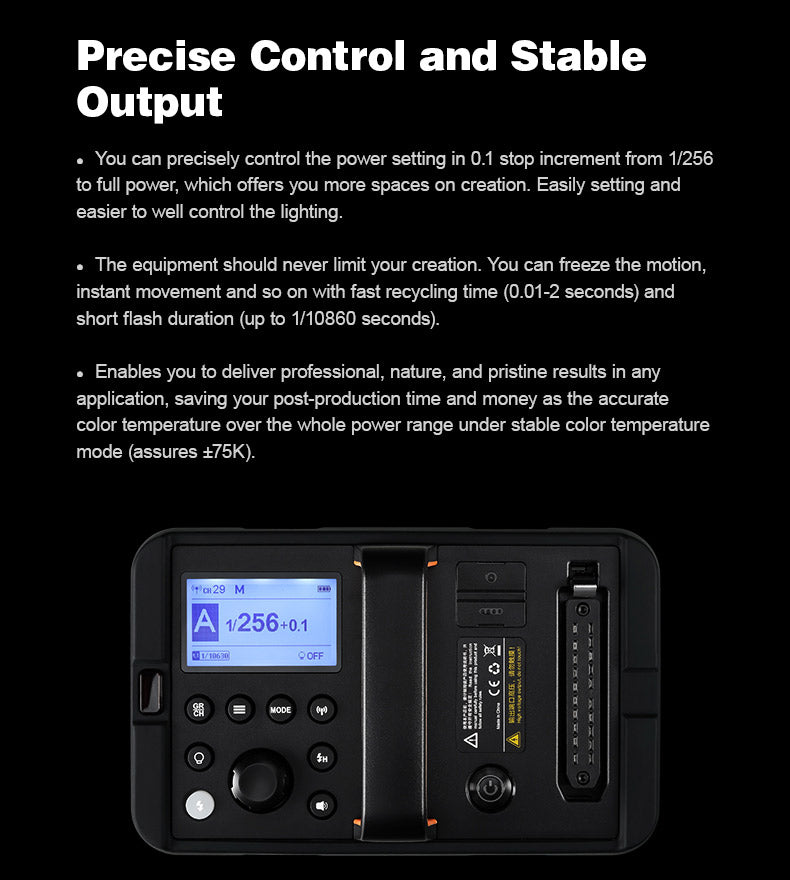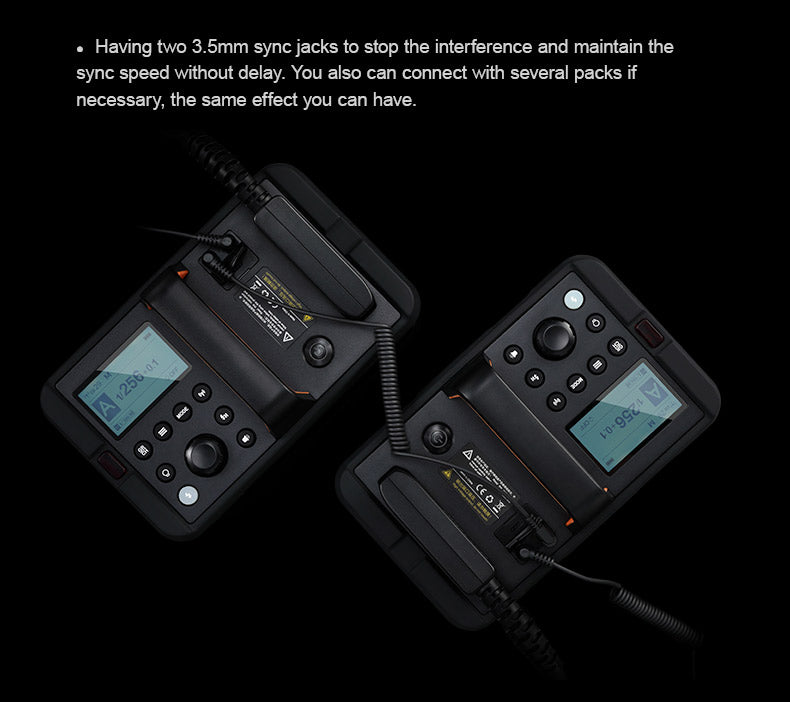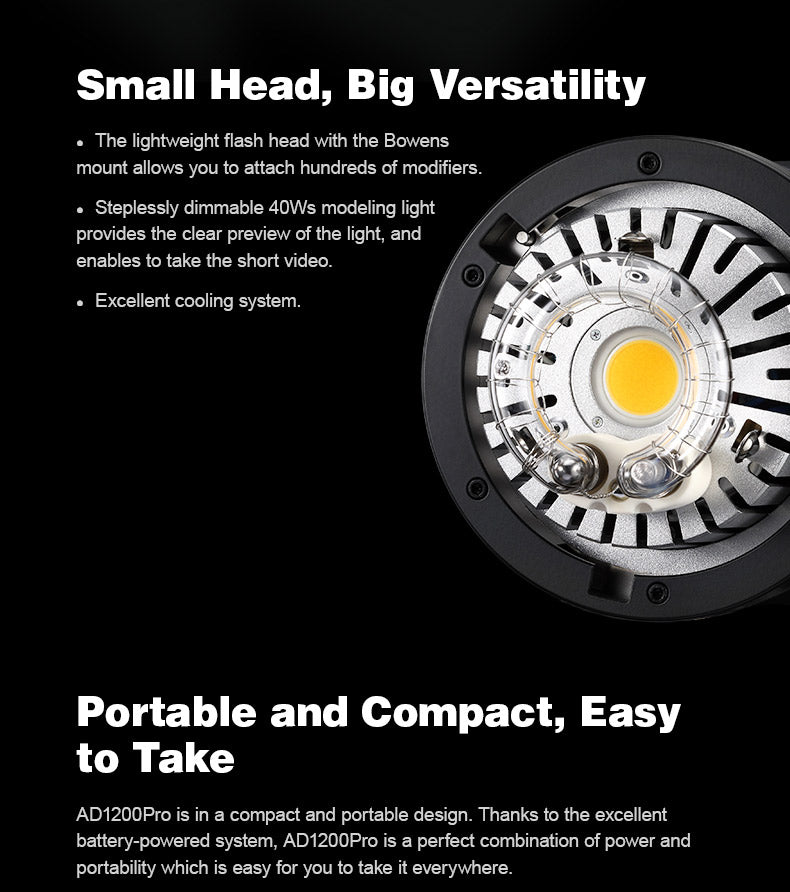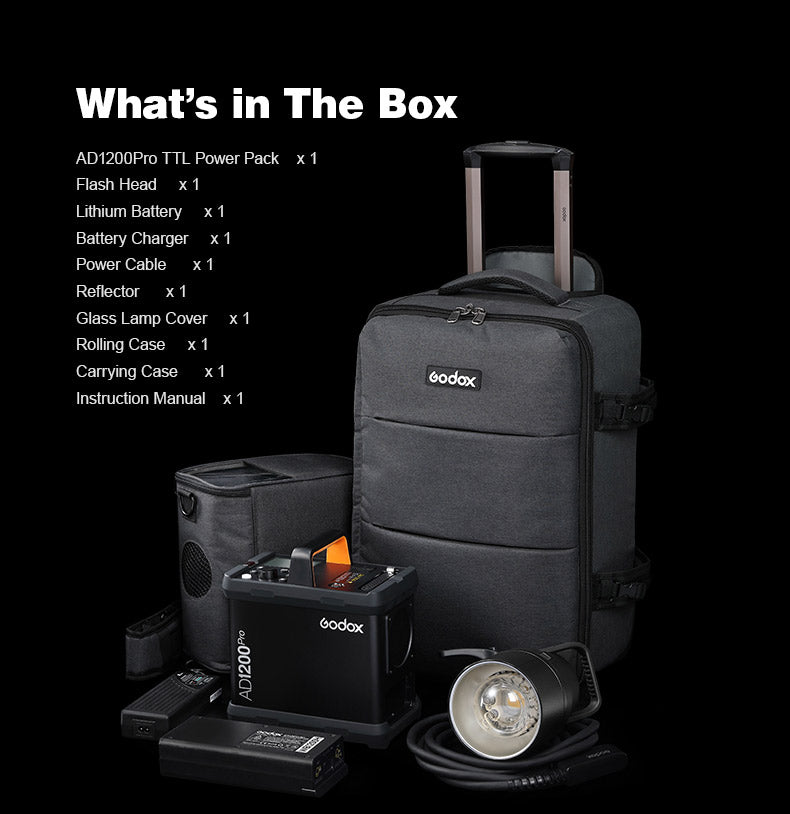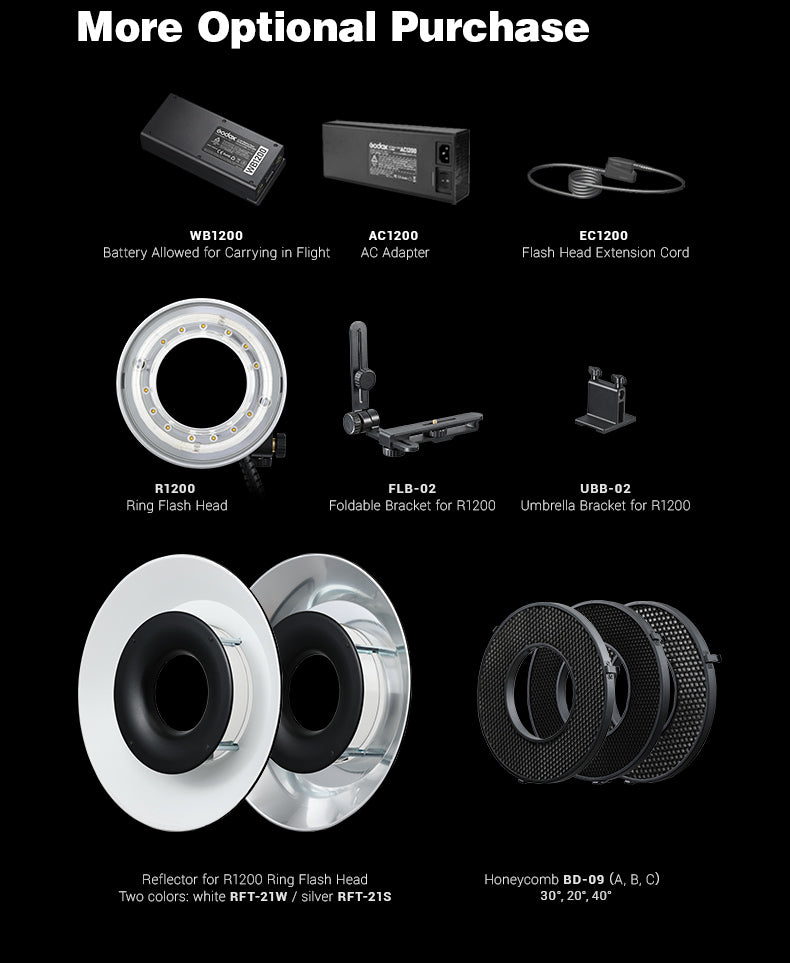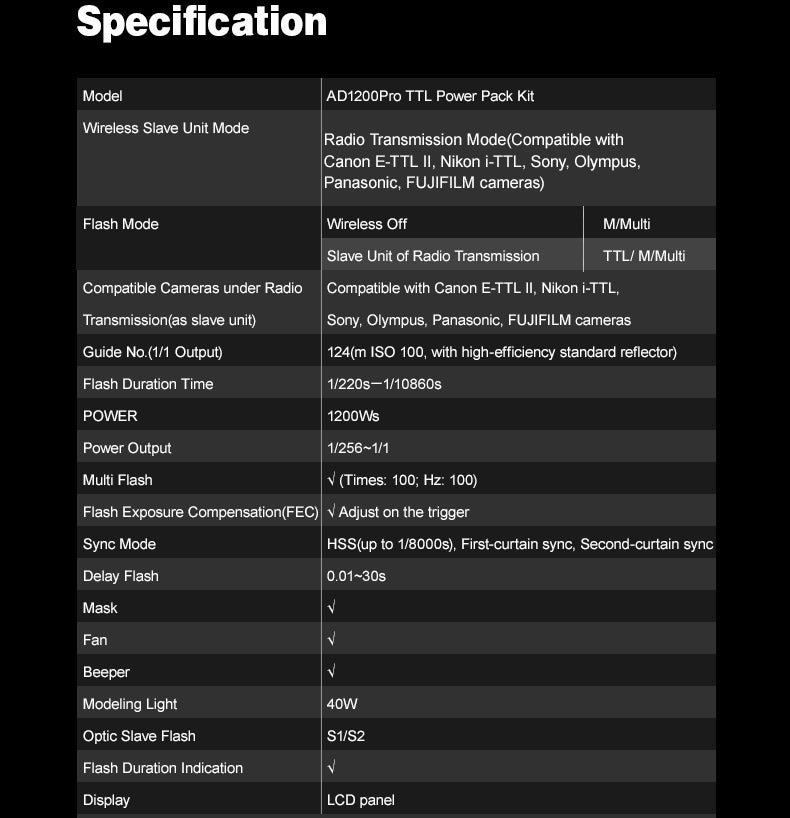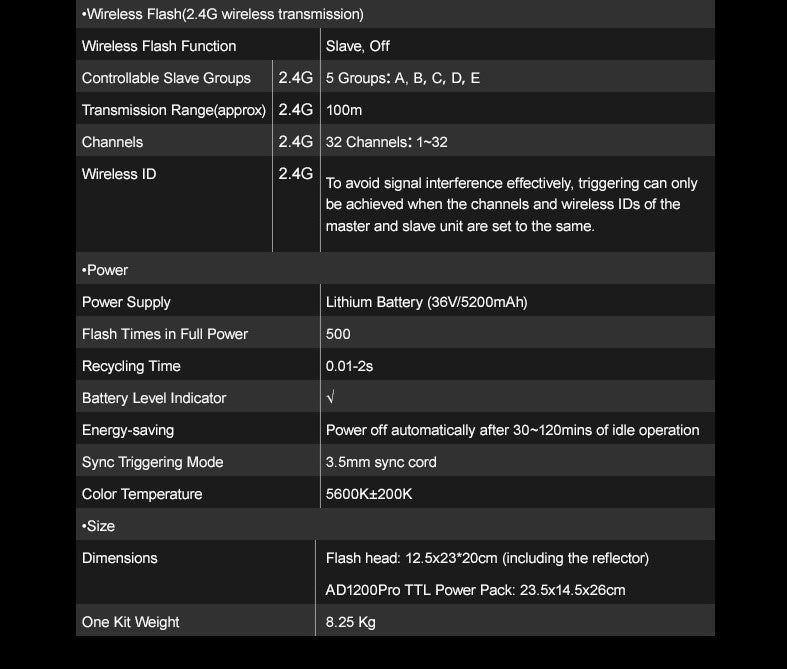 R1200 for more details: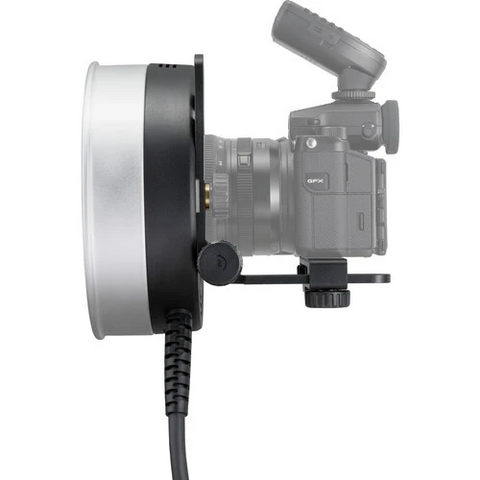 BD-09 Honeycomb for more details: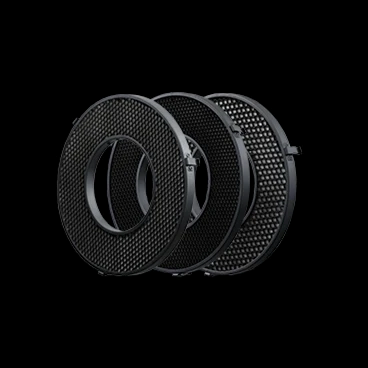 RFT21W/S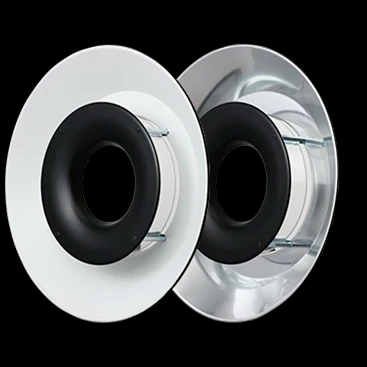 ---