---
---
PockeLite F7 Mini
The FalconEyes PockeLite F7 Mini is a RGB LED light, the 10cm light area makes it portable and compact, with a weight of less than 0.2kg which could stay in your pocket to provide illumination for filming wherever you needed.
The Desal Lite mobile APP allows you to remote control the F7 Mini with different modes, including CCT mode (2500-9000K constant output) + step-less dimming, HSI and RGB mode to easily achieve 36000 different colors, built-in color gels mode to makes filming become a lot simpler, as well as 20 scene special effects with adjustable speed and intensity to enhance the practicality and operability. Also there is a new Picture Coloring feature allows you to upload an image on the APP to recognize its color and to perform on your F7 Mini.
F7 Mini is a 5W power RGB light, built-in 3.7V 2600mAh battery capacity with a maximum power runtime of up to 100 minutes, which is very competitive on the market. As an practical RGB light for filming and photography, it is included with diffusor and grid in the kit!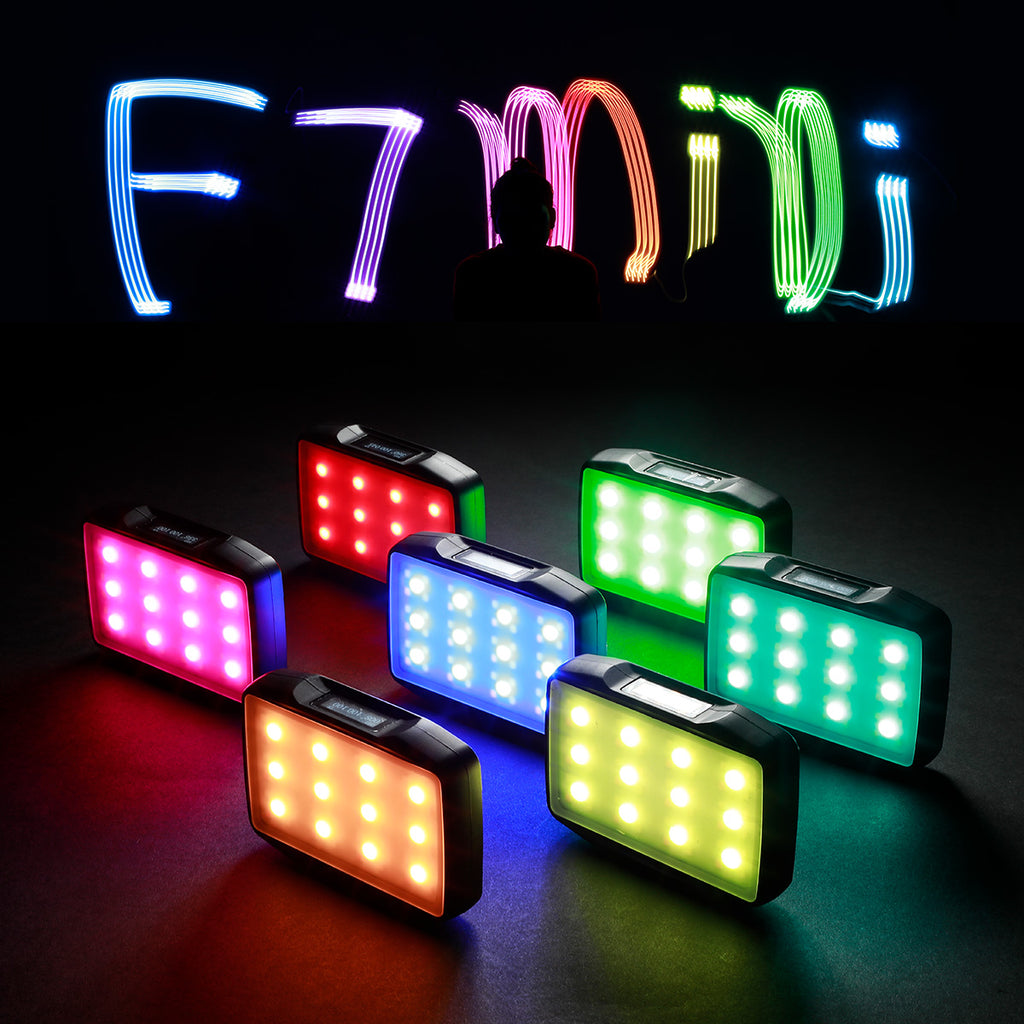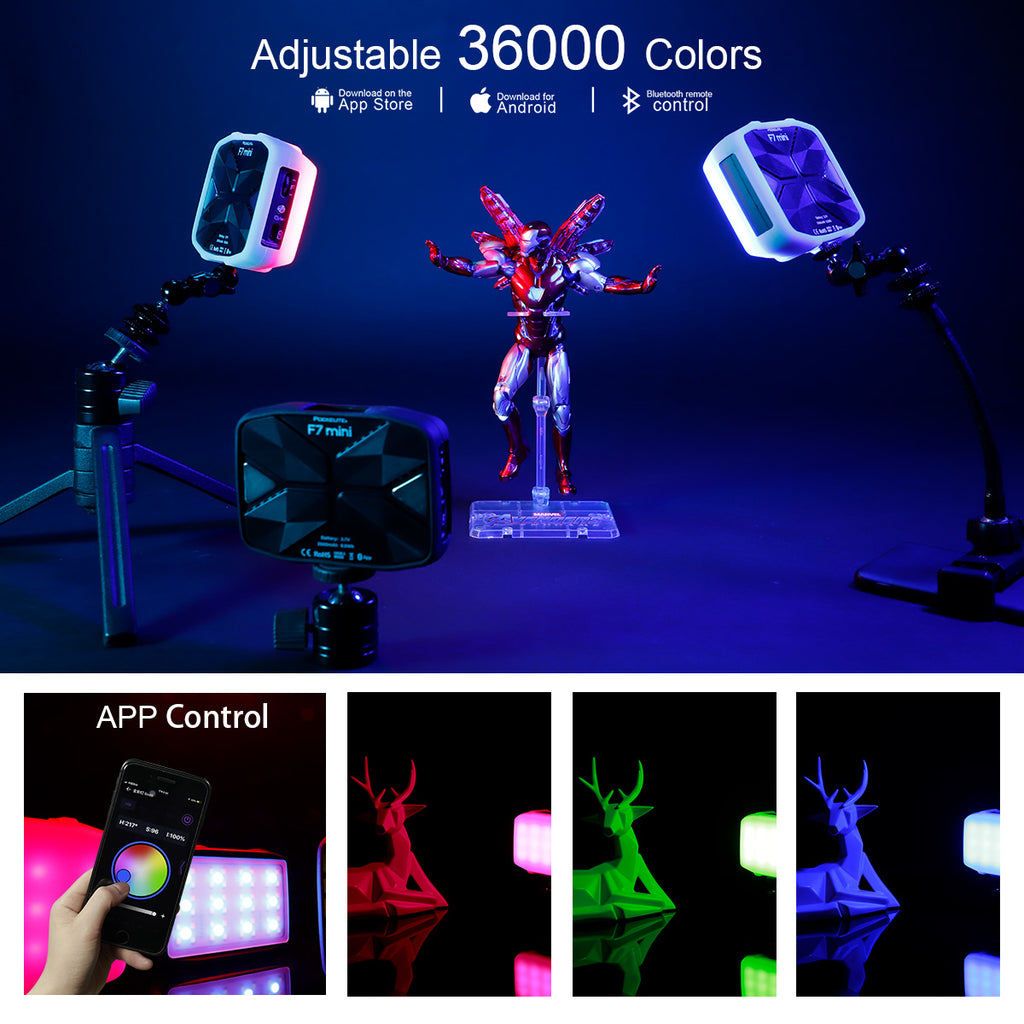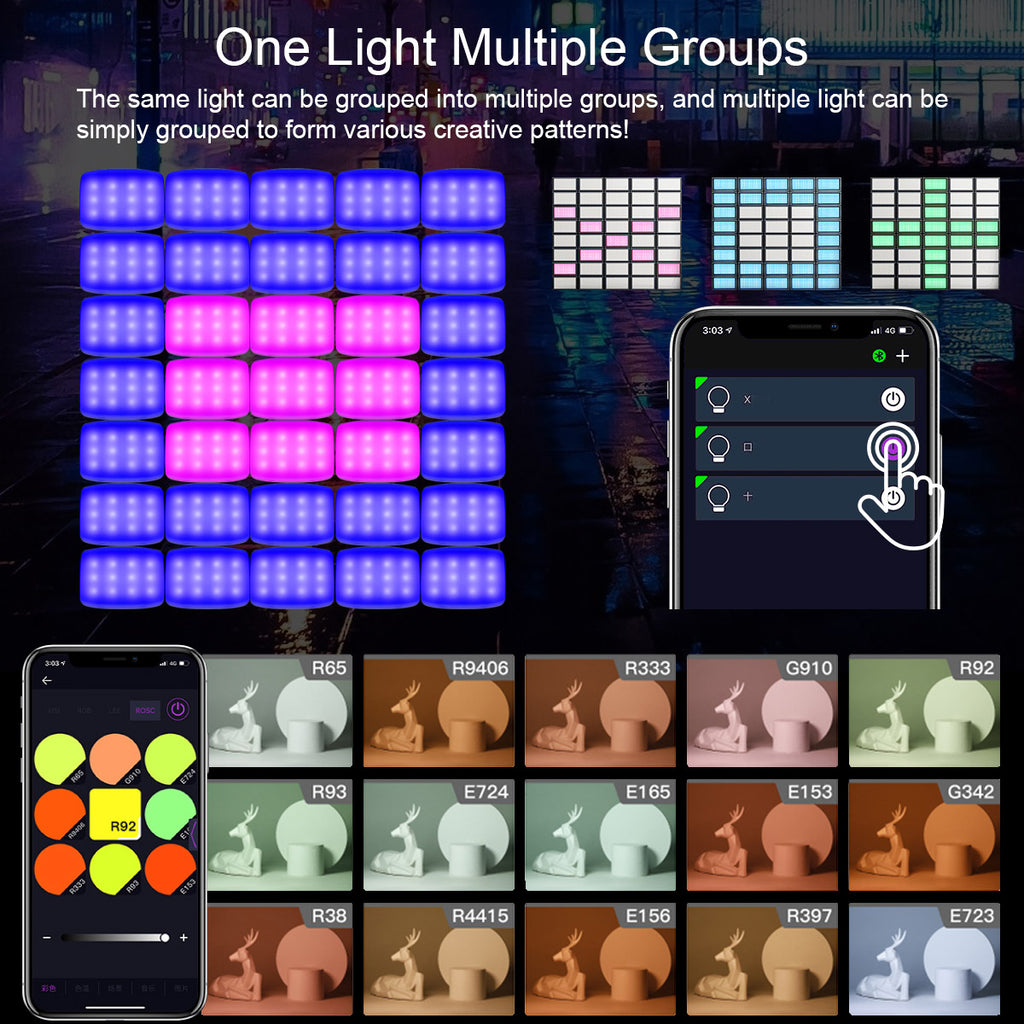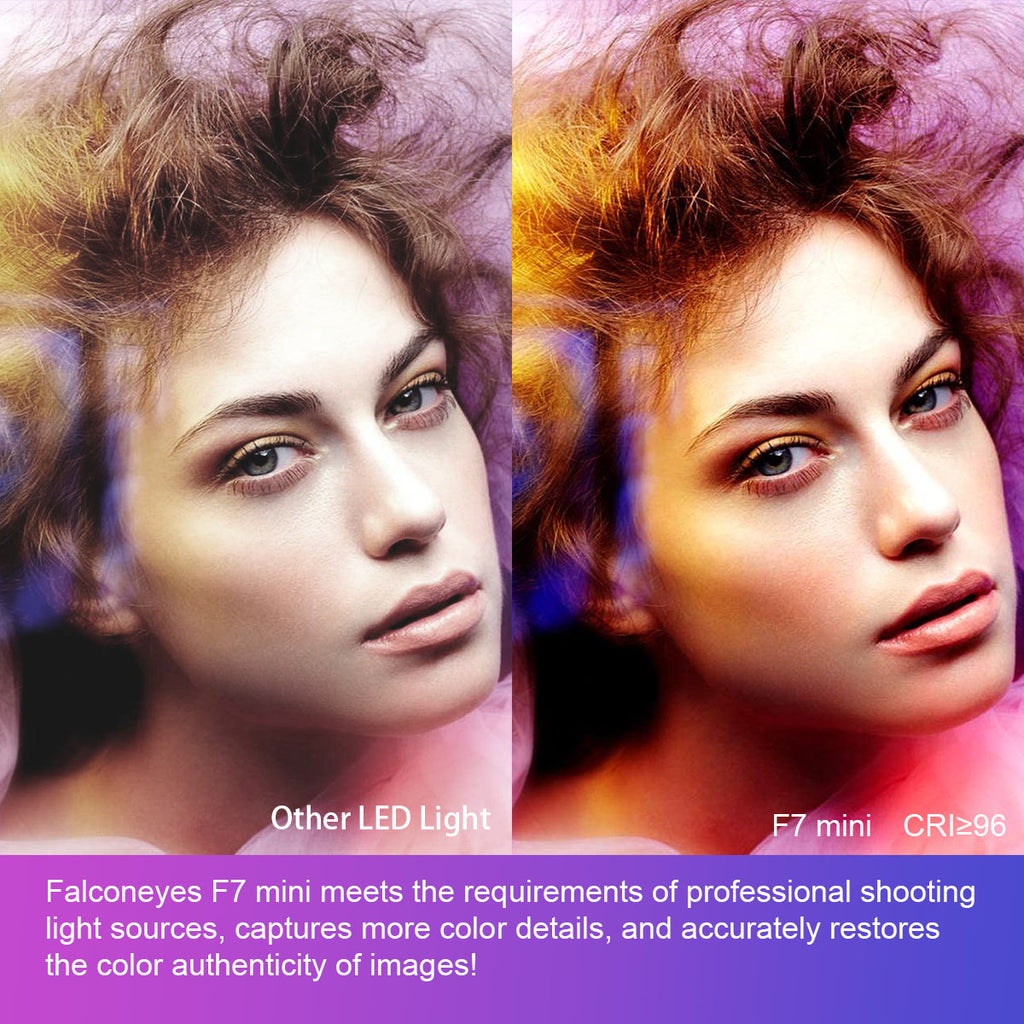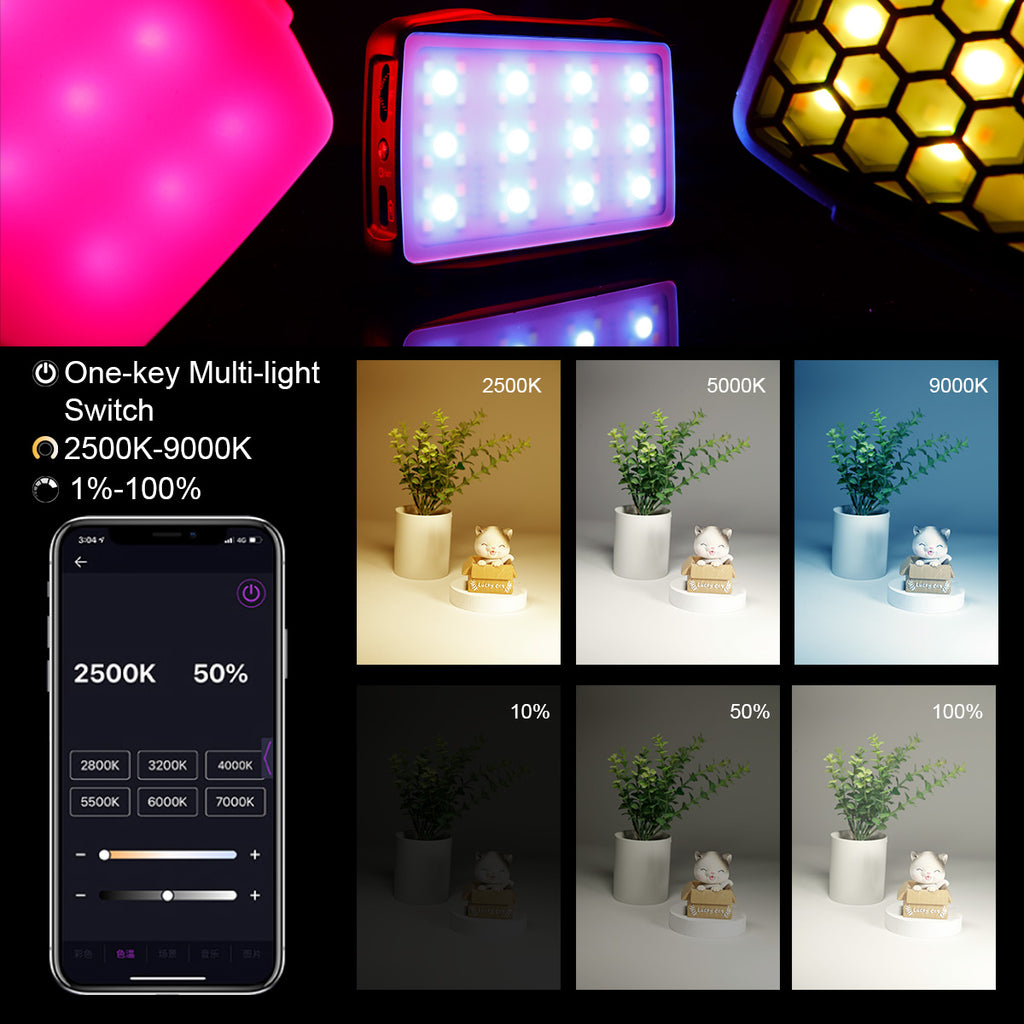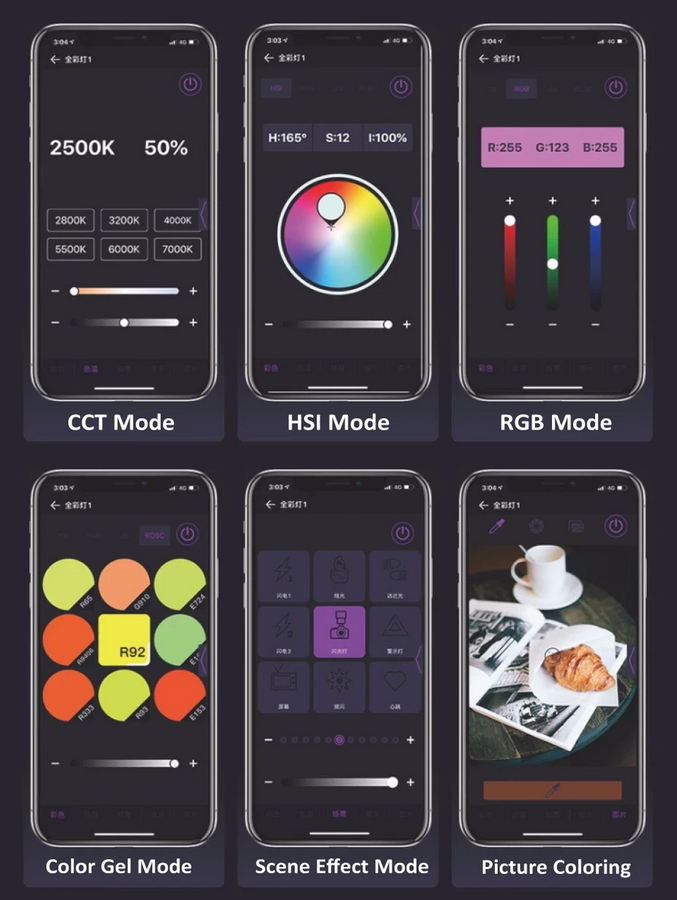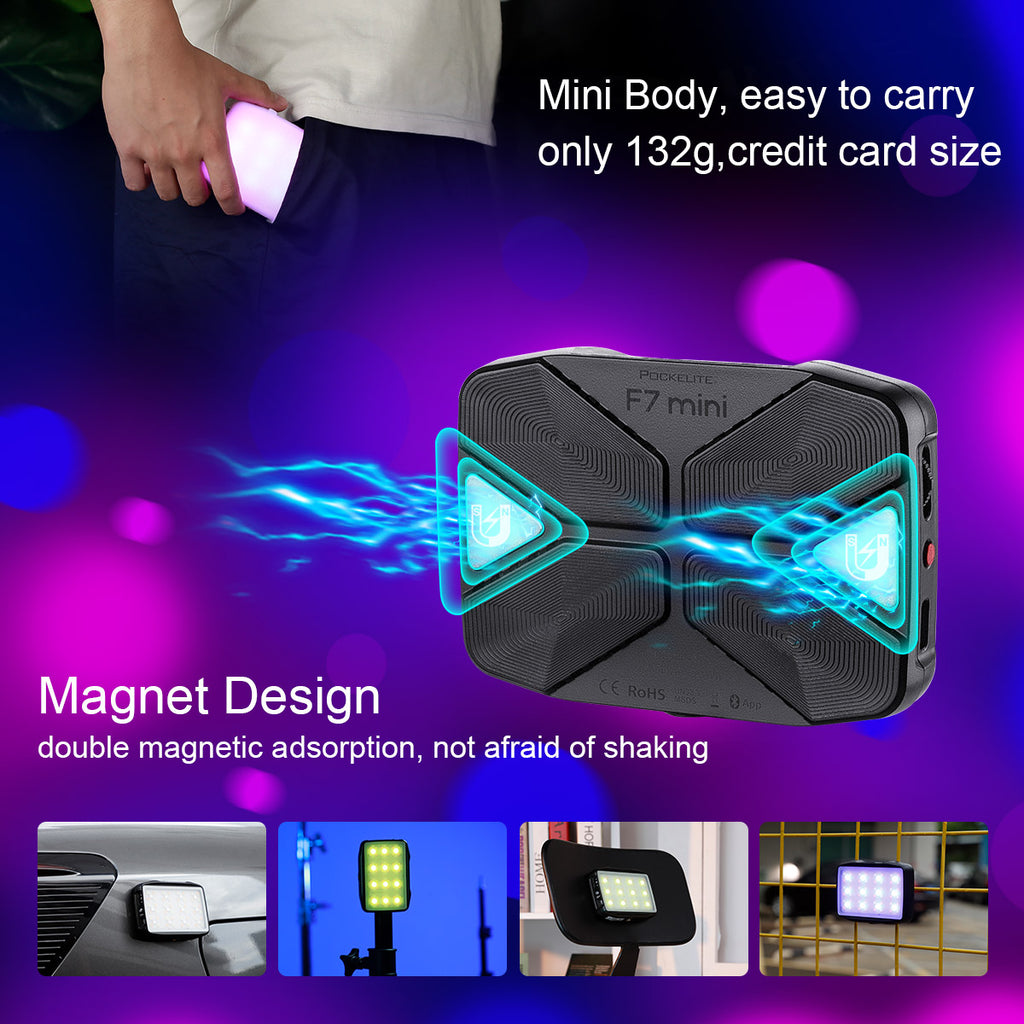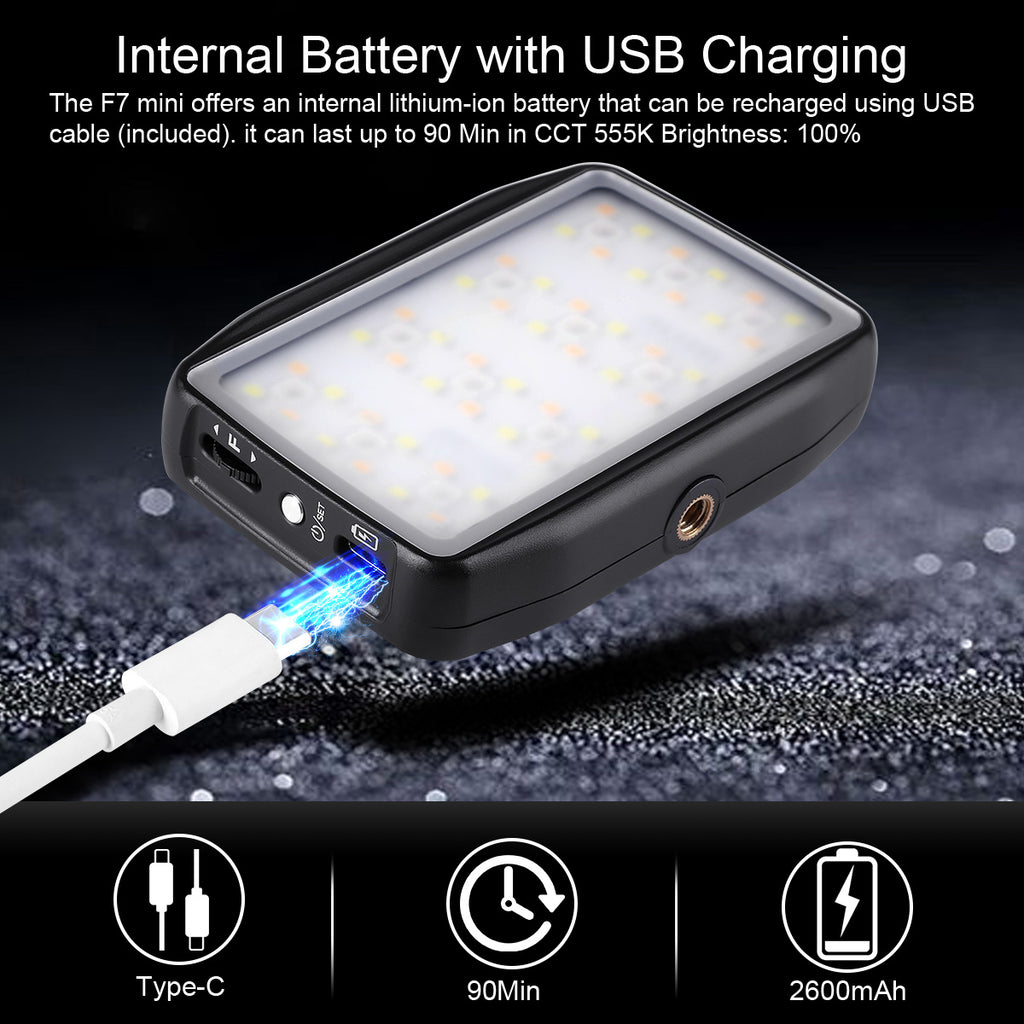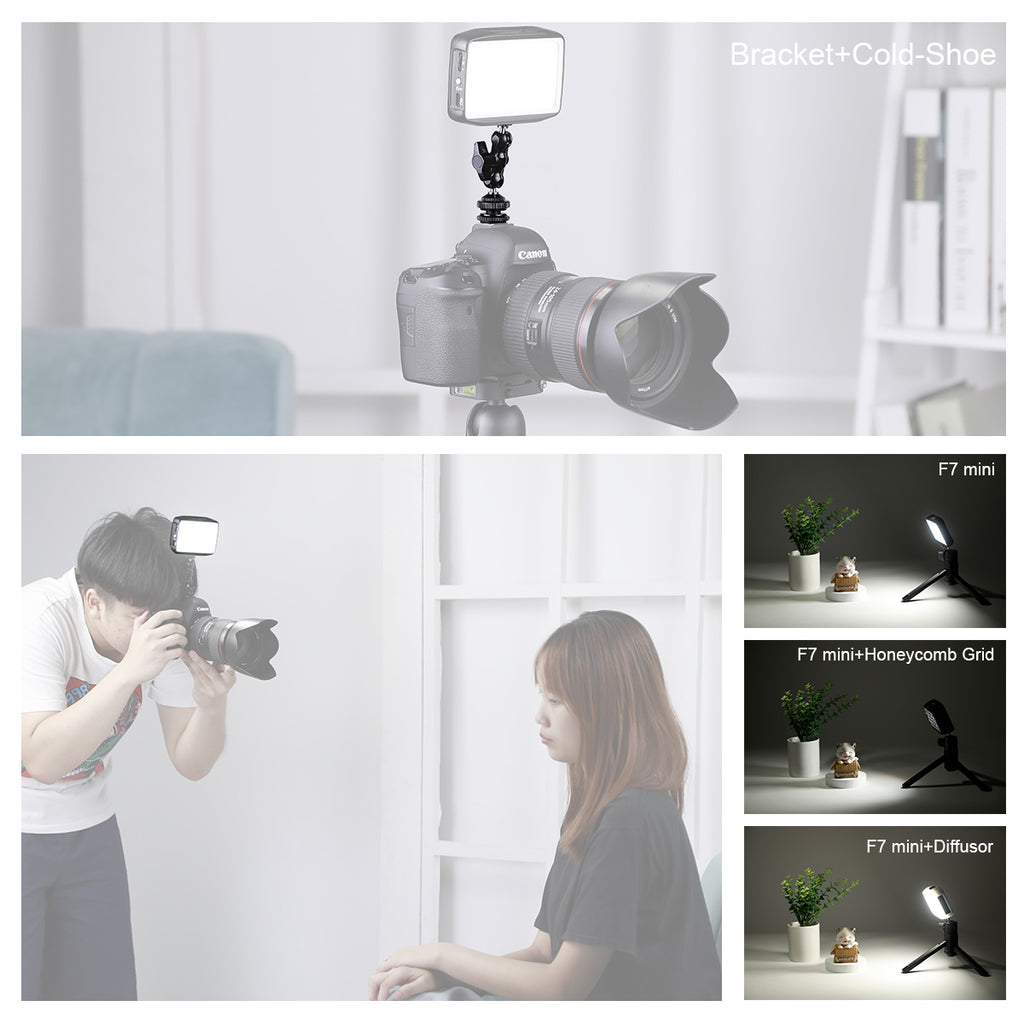 Specification:
Model : F7 Mini
Output : 5W
LEDs : 24pcs x 0.5W<W> / 24pcs x 0.5W<T> / 12pcs x 0.5W<RGB>
Voltage : 5V 2A - 5V 3A
Battery Capacity : 3.7V / 2600mAh
Runtime : 100 minutes (full power at 5600K)
Beam Angle : 58°
Bi-Color : 2500K-9000K
HSI : Hue (0-360) / Saturation 0-100 / Intensity 0-100%
Effect Scenes : Subject to change or update
USB Type-C Charging : USB Type-C port
CRI: 96
LUX (2500K) : 0.3M 1690 / 0.5M 537 / 1M 124 / 2M 35
LUX (5600K) : 0.3M 1900 / 0.5M 612/ 1M 145/ 2M 39
Dimension : 100 x 71 x 18mm
Weight : 132g
Magnetic Connection : Yes
Package Include: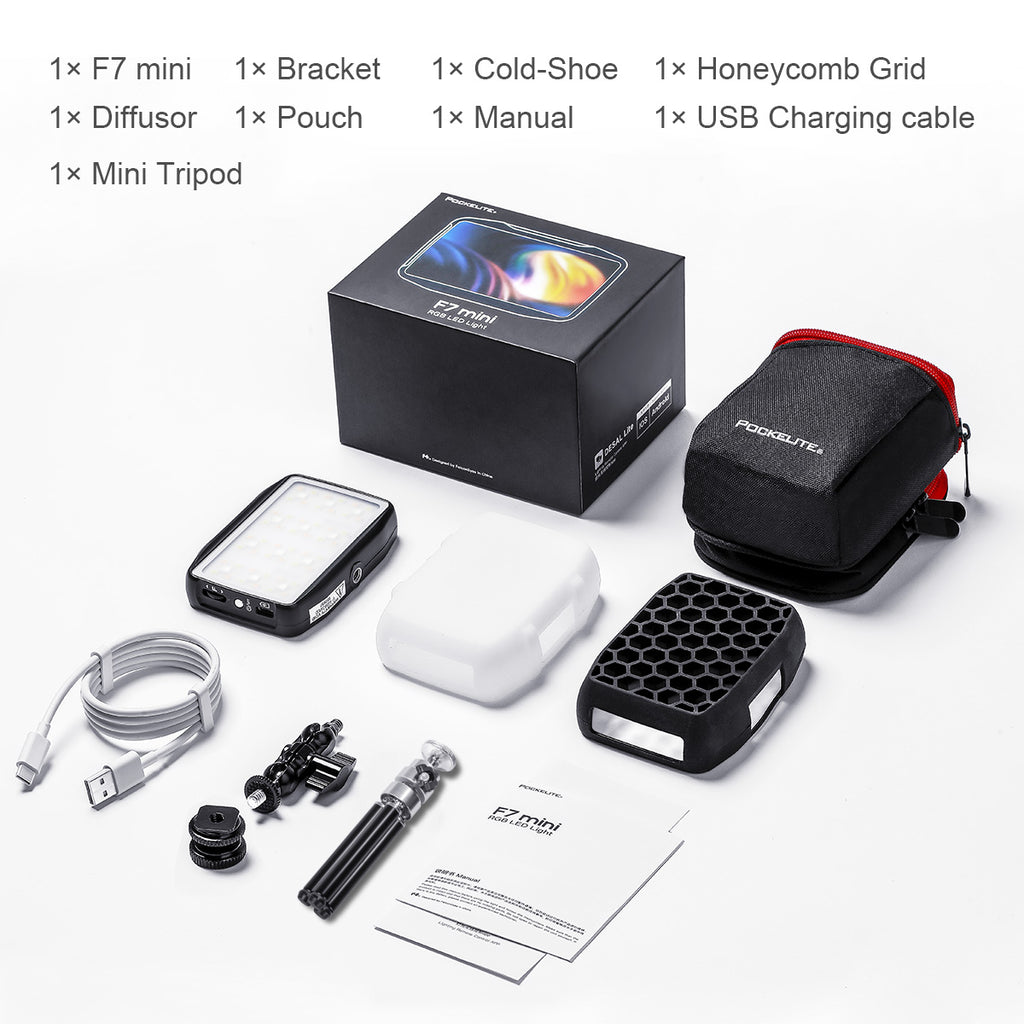 Desal Lite APP Download Link:
http://www.falconeyes.com.cn/upfile/2019073111001531.pdf
---