---
---
The new 2nd generation of ROLLFLEX (II) is updated with a waterproof flex panel, the RX-18TDX (II) is officially certified for IPX8 waterproof rating, and was tested under water depth of 30 meters with 30mins of time. The ROLLFLEX (II) control box is built with the new bi-color DMX system and added with scene effect mode.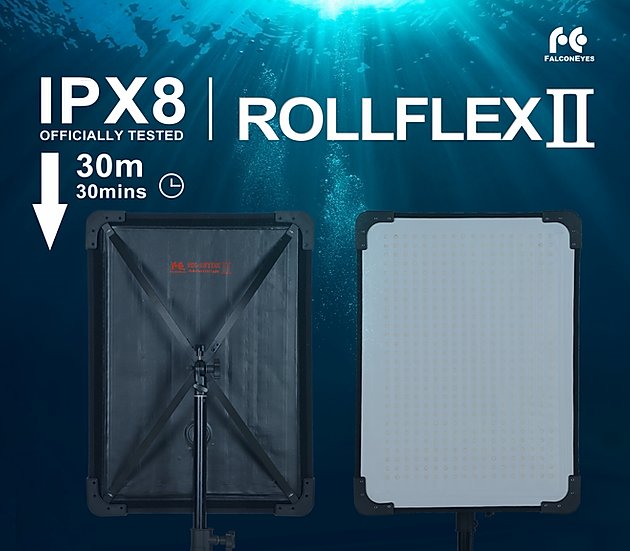 The ROLLFLEX (II) LED flex light is developed with the latest SMD LED technology to perform roll-able and flexible movement through slim panel housing. It is handy lightweight and easy to carry around which is great to use as both outdoor & indoor light source. The ROLLFLEX (II) comes in different sizes, power output, and bi-color setting, as well as DMX control systems and scene effect mode, to aim for different types of film production.
 
The ROLLFLEX (II) version is implanted with DMX feature, with the new mini XLR DMX input and output ports, it can be connected to the DMX console to perform wide range of lighting effect. It is also compatible with the RC-5B controller for 2.4GHz remote control.
 
Every ROLLFLEX (II) will come with a X-bracket, so you can mount the ROLLFLEX (II) on a light stand in order to use as a LED panel. The light modifiers as softbox and velcro can be purchased optional. Extension cables and a choice of connection accessories are available to order upon your preferences. Most of the ROLLFLEX (II) models are compatible with both AC and DC power to suit for both on location and studio production.
Effect Scenes Mode
1. Lightning 1

2. Lightning 2

3. TV Screen

4. Candle

5. Paparazzi

6. Strobe

7. High/Low Beam

8. Double Flash (Hazard)

9. Warm Breathing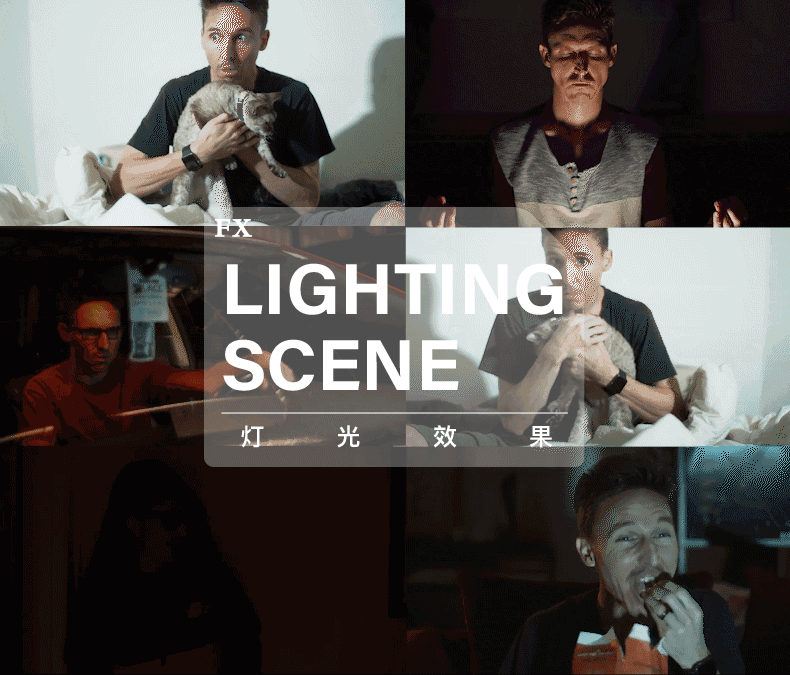 Specifications:
| | |
| --- | --- |
| Model |  RX-18TDX (II) |
| Size |  45 x 60cm |
| Power |  100W |
| No. of LED (SMD) |  504pcs |
| Operating Voltage |  DC-16.8V 7A (compatible with V-mount battery) / AC adaptor (included) |
| Color Temperature |  3000K - 5600K (step-less) |
| Dimming |  0-100% Step-less dimming |
| Beam Angle |  10-360° |
| CRI |  95+ |
| LUX (5600K) |  9920 (0.5m) / 3660 (1m) / 933 (m) |
Package Includes: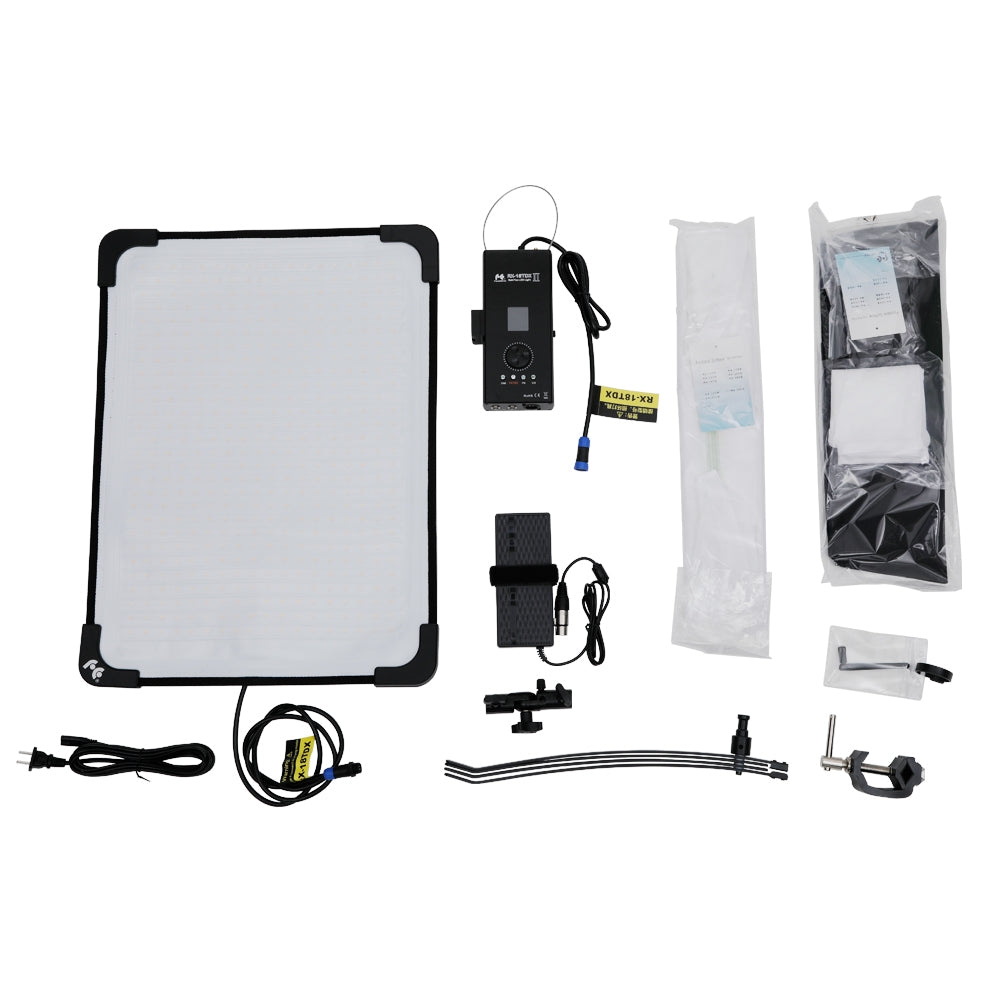 Package Included:
1 x RX-18TDX II LEDs Roll-Flex Light Body
1 x X-Frame
1 x L-shape Bracket CLD-14
1 x RX-18TDX II Control Box with V-mount Battey Plate and Power Line
1 x Power Adapter
1 x Spread Soft Box Diffuser 18OB
1 x Standard Softbox Diffusor 18SB
1 x Honeycomb Grid Softbox 18SBHC
1 x Carry Bag
---