---
---
Maximum power is 24W, illumination is 10700lux with the distance of 0.3m and CRI is 96. The adjustable range of color temperature is 2500-9000K.
With 0.96 inch OLED display, Type-C standard USB charging interface, supporting QC3.0 fast charging, the brightest lasting time is about 2 hours.
Built-in multiple scenario mode applications, including Police Car, Ambulance, Fire Truck, Lightning 1, Lightning 2, HSI Demo (Slow), Demo (Fast), TV Screen, Candle, Paparazzi, Strobe, High/Low Beam, Double Flash (Harzard), Red Flash, Green Flash, Blue Flash, Party 1, Party 2, Heartbeat.
The new PockeLite F7 Fold maintains all features like the CCT, HSI, scene mode, and magnetic connection, additionally it will be added with Bluetooth APP control feature (DESAL Lite) for remote controlling the light with your phone up to meters away, and the APP will be available for both IOS and Android system.
The FalconEyes PockeLite F7 Fold is with a folding design that makes it more portable and taking up less space in your pocket, it is connected with two LED panels that can be folded and giving you double the power of the original PockeLite F7.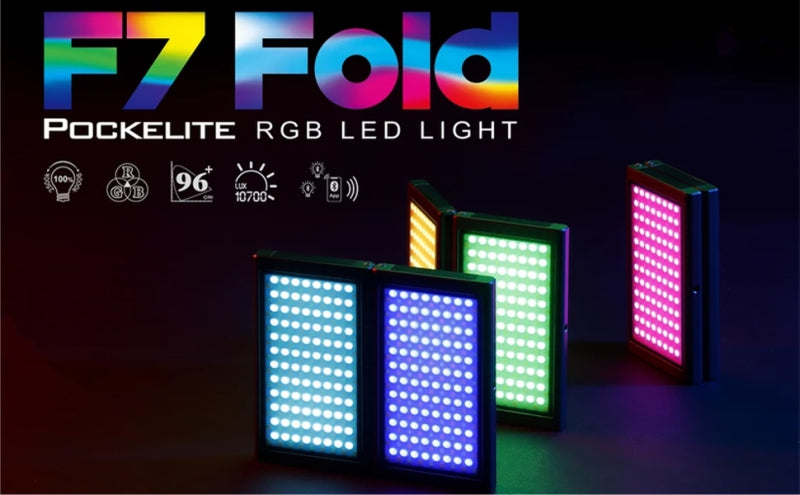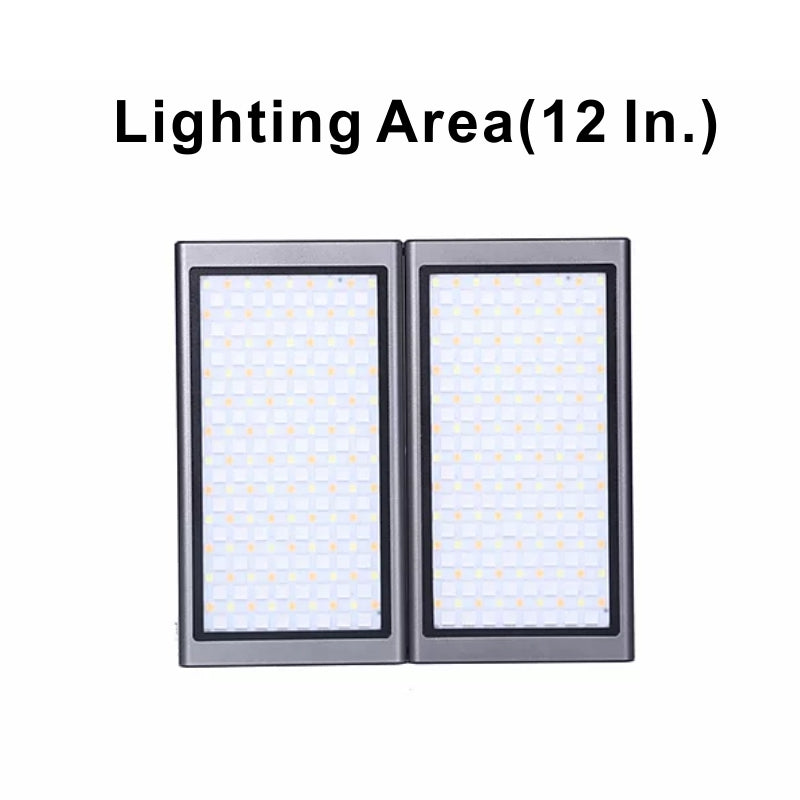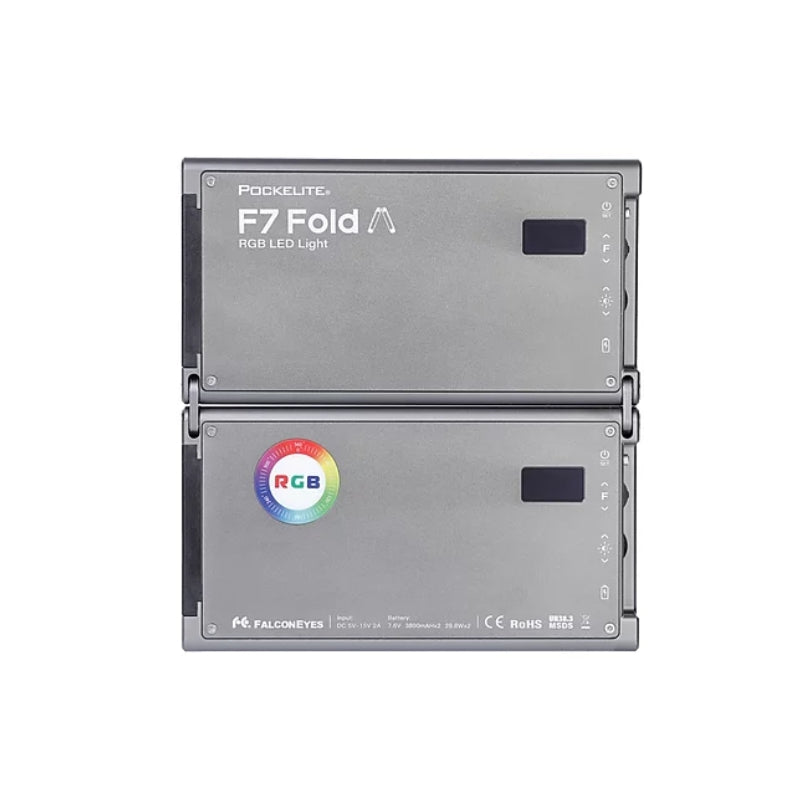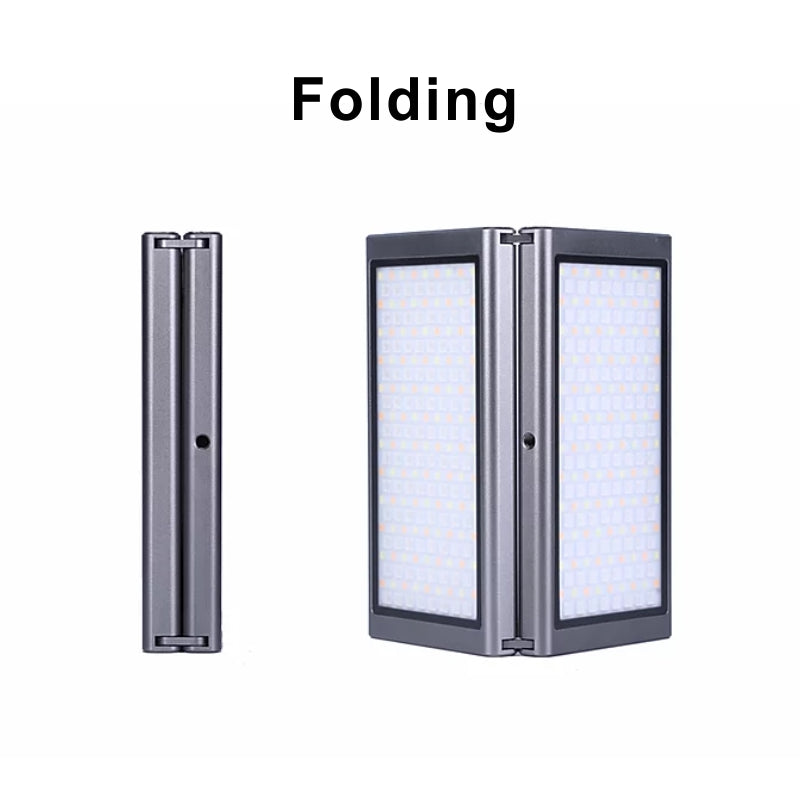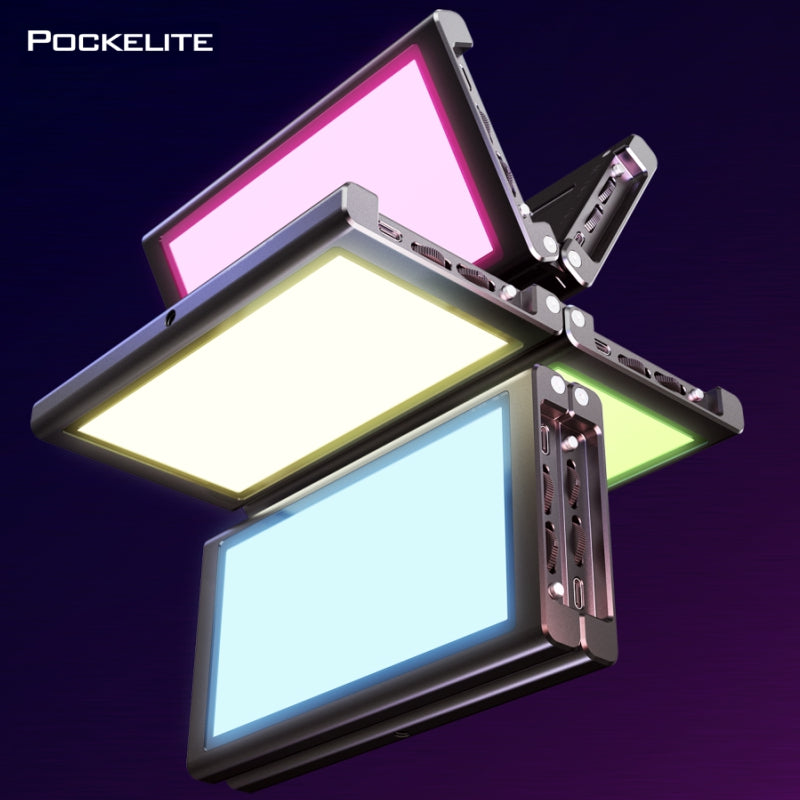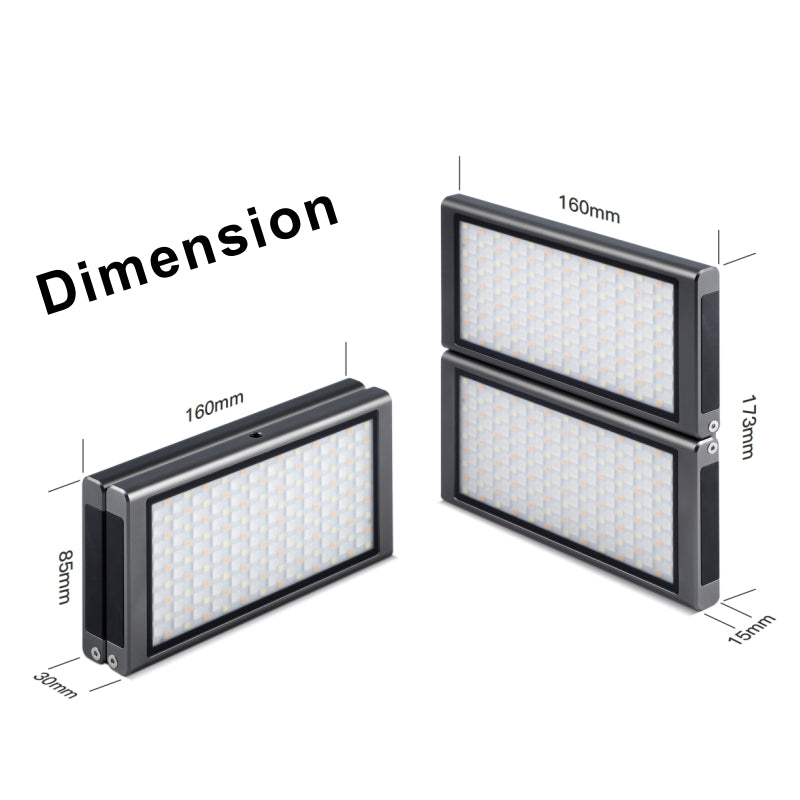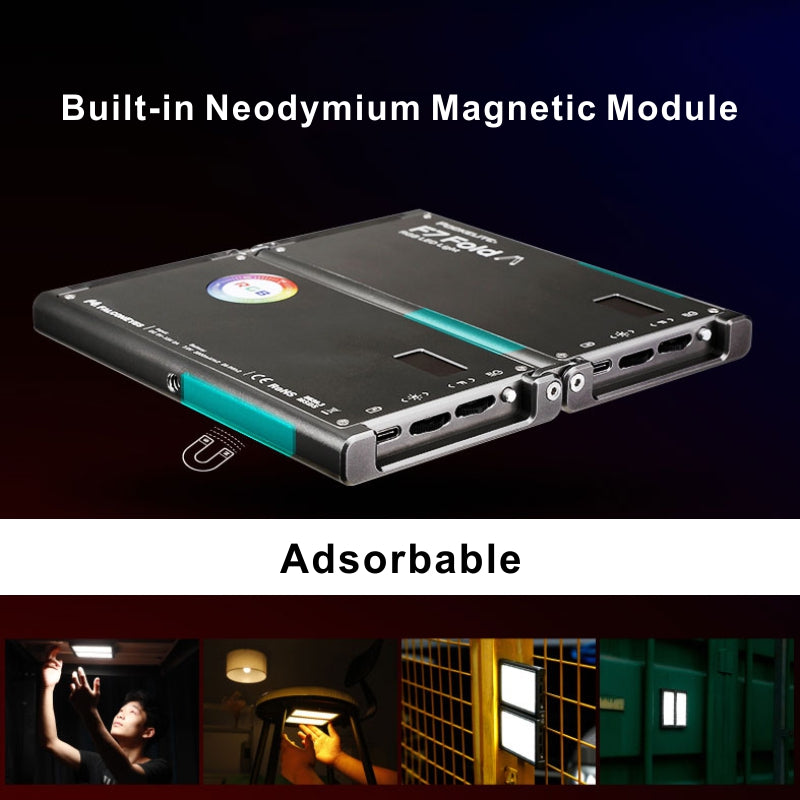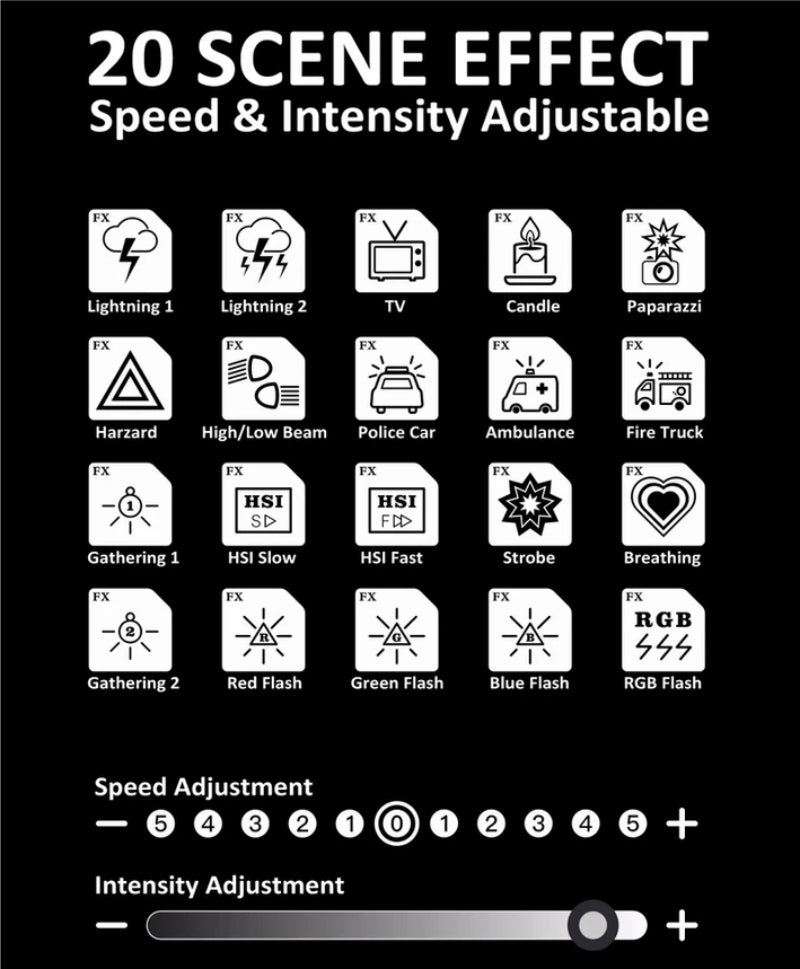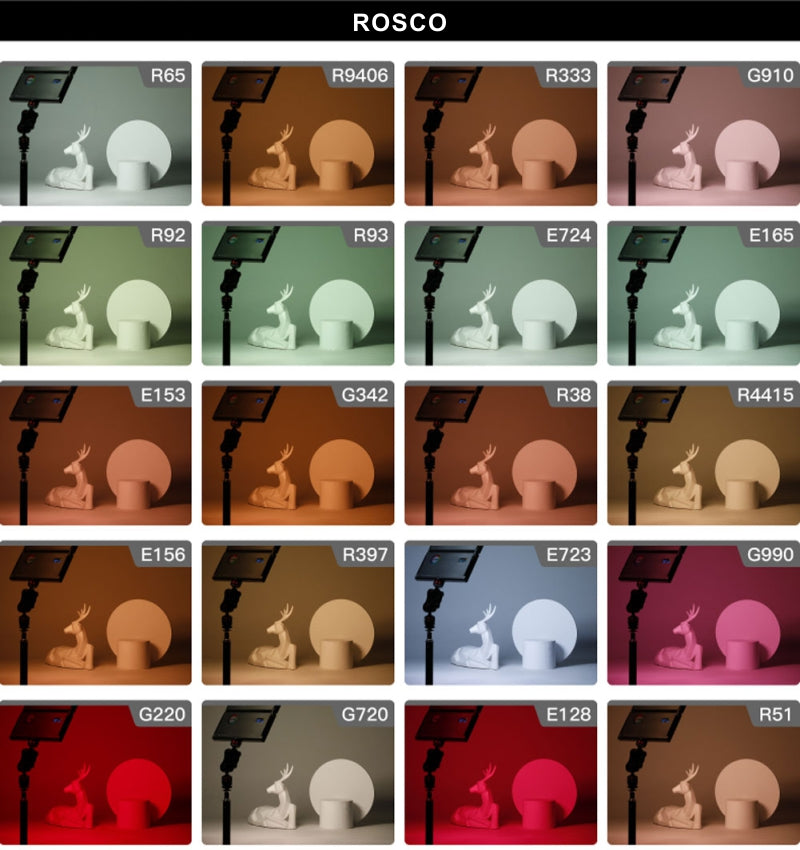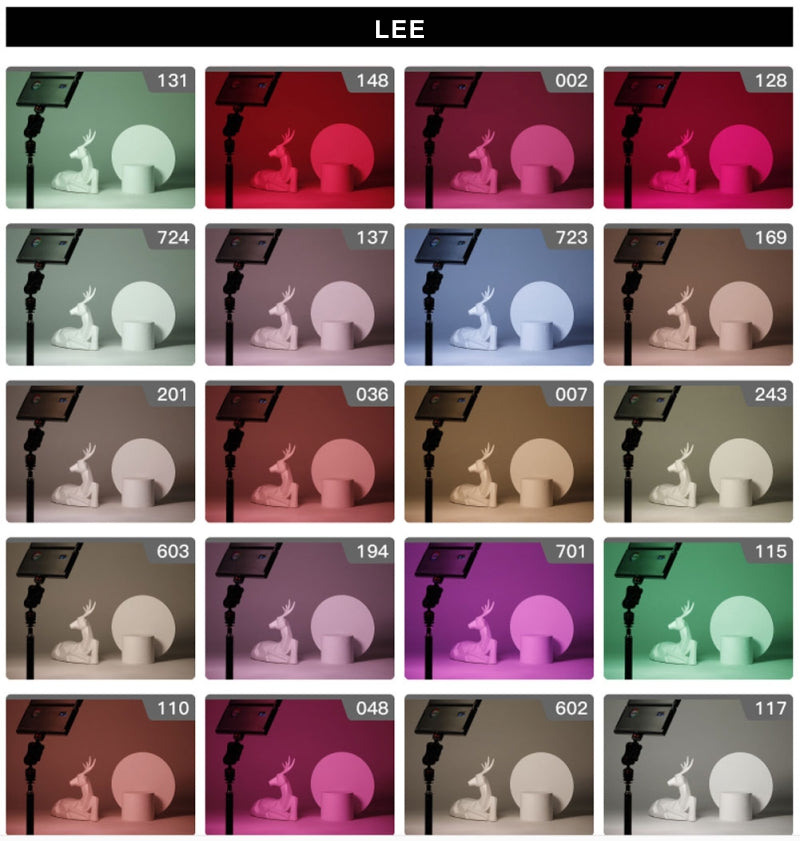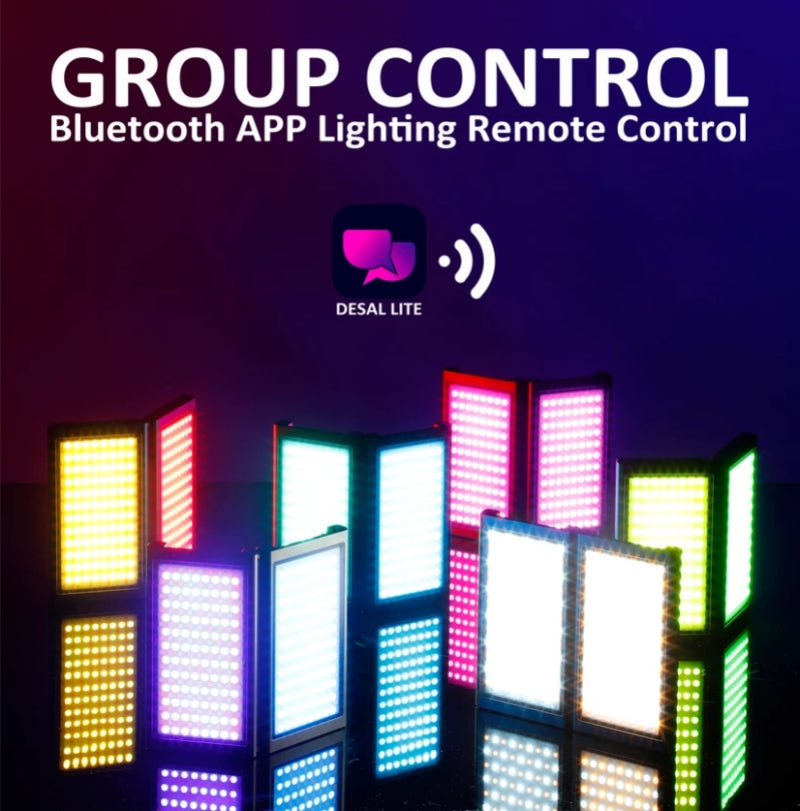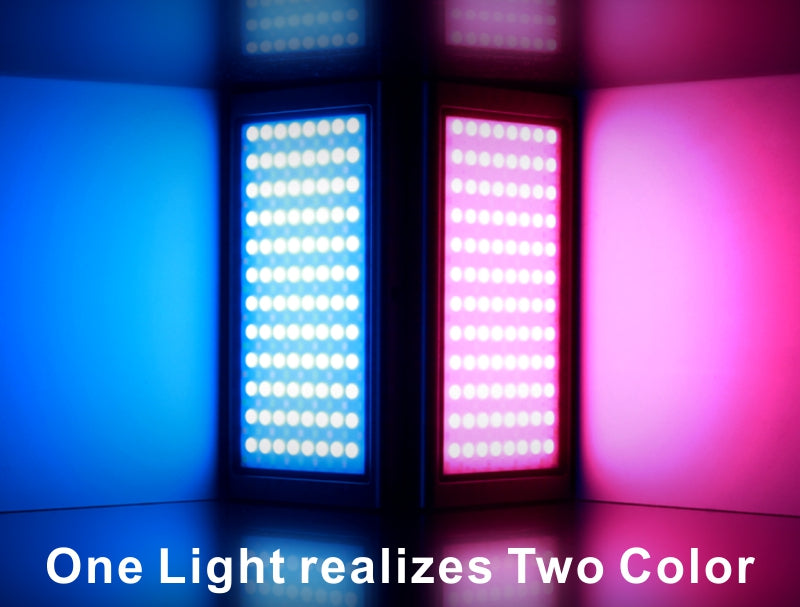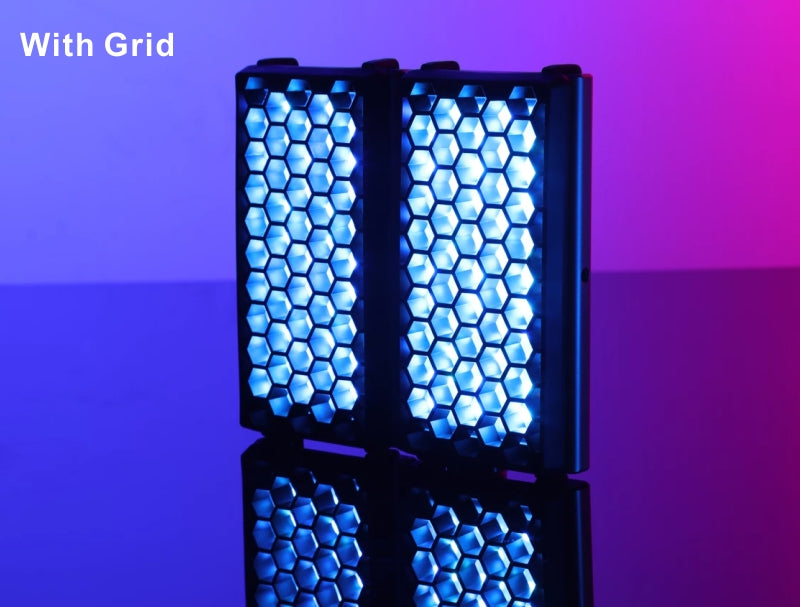 Package Listing:
1. Box x1
2. F7 Fold x1
3. Cloth Bag x1
4. Bracket x1
5. Type-c USB Charging Cable x2     
6. Cold Shoe x1
7. Manual x1
8. Grid x2
9. Diffuser x1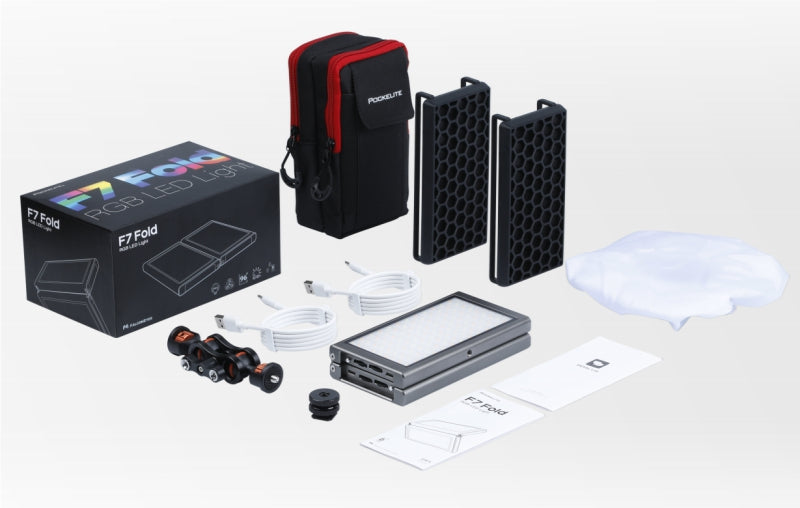 ---